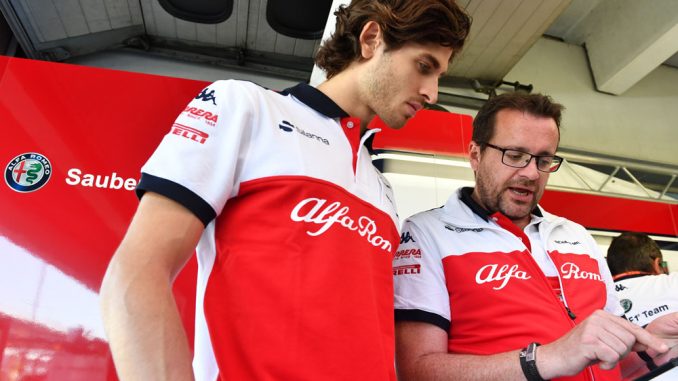 Alfa Romeo Sauber have announced today that they have signed Ferrari Junior Driver Antonio Giovinazzi to drive for the team in the 2019 season alongside Kimi Raikkonen.  This won't be the 24 year old racer's first stint with the Hinwil based team as he filled in for an injured Pascal Wehrlein in the first 2 races of the 2017 season, finishing 12th in the season opener in Australia and suffering a DNF in the following Chinese Grand Prix, as well as taking part in several test and FP1 since then.
Team Principle Fred Vasseur intimated in his statement that Giovinazzi is replacing Charles Leclerc in the team and as Ferrari are understood to have an option on one of the 2 racing seats, this gives more credence to the story that Kimi Raikkonen's switch from Marinello was outside of this deal giving Ferrari the option to replace the French rookie. Giovinazzi seemed to conform this by thanking the Ferrari team alongside Sauber for this opportunity.
Where this leaves Marcus Ericsson for 2019 is currently unknown after driving for Sauber for the past 4 seasons and providing financial support for the team after his personal backers made a "significant" investment in the Swiss outfit in 2016.