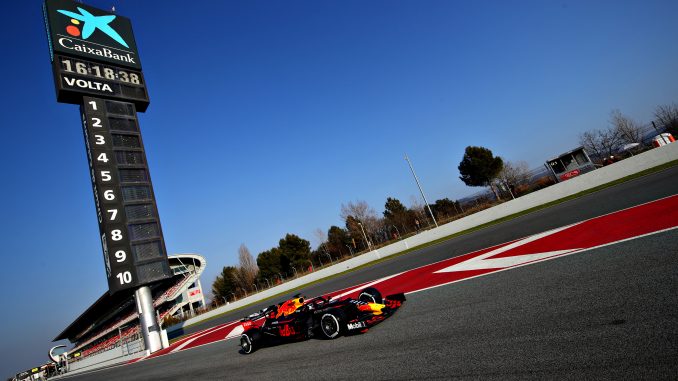 Red Bull and Williams will have the fewest soft tyres at this year's Spanish Grand Prix as Pirelli announce the selected sets for the fifth race of the 2019 Formula 1 season.
There'll be plenty of variety up and down the pitlane, with teams opting for a range of tyre strategies at Circuit de Catalunya.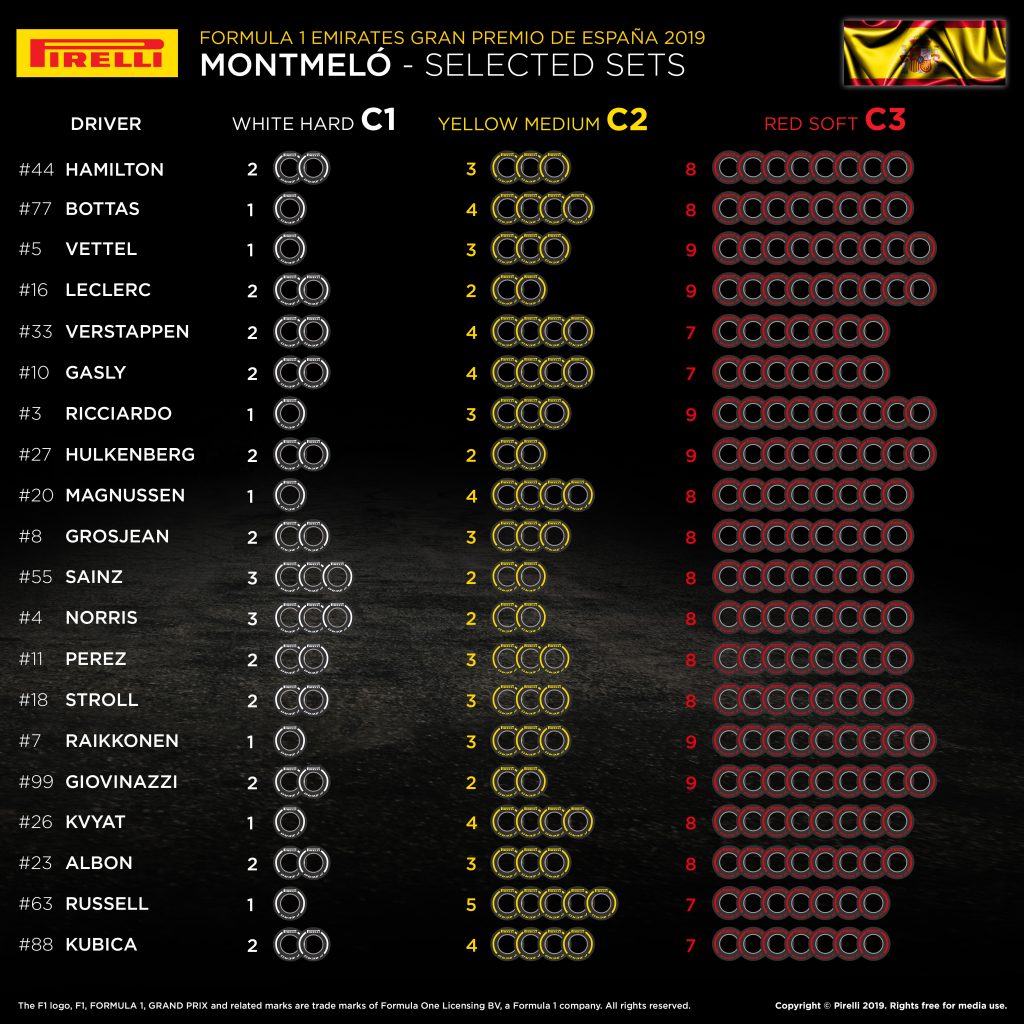 While some teams, particularly Haas, have admitted to struggling to get to grips with the new Pirelli compounds, they will already have data for this track, having used the 2019 rubber here in pre-season testing.
Ferrari are one of three teams to go with nine sets of softs, along with Alfa Romeo and Renault, while Mercedes will have one fewer for Lewis Hamilton and Valtteri Bottas.
For just the second race this season, the hardest of Pirelli's 2019 offerings, C1, will be in use, and there are a range of tactics being employed by the field. McLaren seem to thing the hard tyre could be a good option, bringing three sets to Barcelona, which is more than any other team. However, seven drivers, including championship leader Bottas, will have just the one set of the white-banded tyre for this race.
George Russell is another who will have only one set of hards, but the Williams rookie will have the most sets of mediums of any driver on the grid with five, while five drivers have opted for just two sets of the middle compound.
Most teams have varied the number of hards and mediums given to their two drivers – only Red Bull, Racing Point and McLaren have made identical selections for both sides of the garage.
The four drivers from the top two teams all have different choices, with Hamilton's selection of two hards, three mediums and eight softs proving the most popular overall, with four other drivers going with the same.