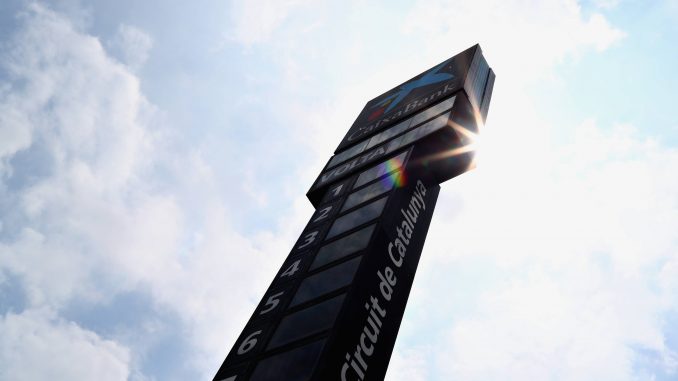 The European season starts proper this weekend as the Circuit de Catalunya hosts the Spanish Grand Prix.
It looks like it could be the last time Formula 1 visits this venue, with Zandvoort expected the fill this slot next year.
The constructors' championship may be a one-team battle at the moment, but the drivers' contest is finely poised, with just a point separating Valtteri Bottas and Lewis Hamilton after the opening four races.
3Legs4Wheels previews the 60th edition of the Spanish Grand Prix:
Last year's race:
Last year's trip to Barcelona appeared to signal a return to business as normal for Mercedes. There had been a few slips early in the season for the constructors champions, such as a miscalculated virtual safety car in Australia and Bottas's puncture in Azerbaijan, but in Spain things seemed to be back to normal, with Hamilton and his teammate taking a 1-2.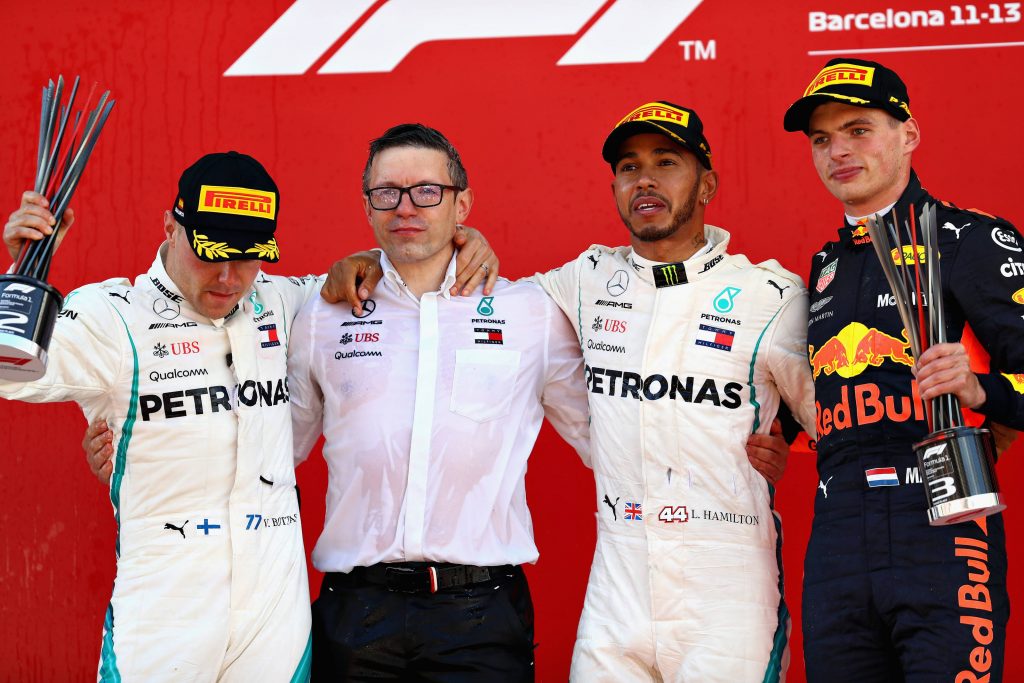 Three drivers were out on the opening lap of the race as Romain Grosjean spun, collecting Nico Hulkenberg and Pierre Gasly in the process, and leading to a six-lap safety car while the track was cleared.
Max Verstappen sustained damage to his Red Bull following a VSC when he collided with Lance Stroll, but the Dutchman was able to keep the car on the track and bring it home for third.
There were also retirements for Kimi Raikkonen, Stoffel Vandoorne and Esteban Ocon, who all suffered mechanical issues. There was good news for the home fans though, as both Spanish drivers on last year's grid, Carlos Sainz and Fernando Alonso, finished inside the points.
The Track
Circuit de Catalunya is 4.655km long and made up of 16 turns. It should be one of the most familiar tracks to F1 drivers, as it's the home of pre-season testing.
Starting grid! #SpanishGPhttps://t.co/KP2ht4yeRG pic.twitter.com/nKNBiNhHRw

— Circuit de Barcelona-Catalunya (@Circuitcat_eng) May 7, 2019
Daniel Ricciardo set a new race lap record during last year's grand prix, completing the circuit in a time of 1:18.441.
The track has a few different configurations as it also hosts Moto GP, but there hasn't been much change to the F1 layout since last year. The only changes are minor alterations to the kerbs, extending the kerb on the entry to turn nine and shortening it at the exit of turn 14.
The drivers will have two DRS zones to make the most of during Sunday's race. The first comes halfway round the lap, with the detection point just before turn 9, while the second comes after the final corner on the circuit.
Tyres
While most teams are still getting used to the new Pirelli compounds, this circuit will be one where they should have a bit more information to work on, having used the 2019 rubber here during pre-season testing.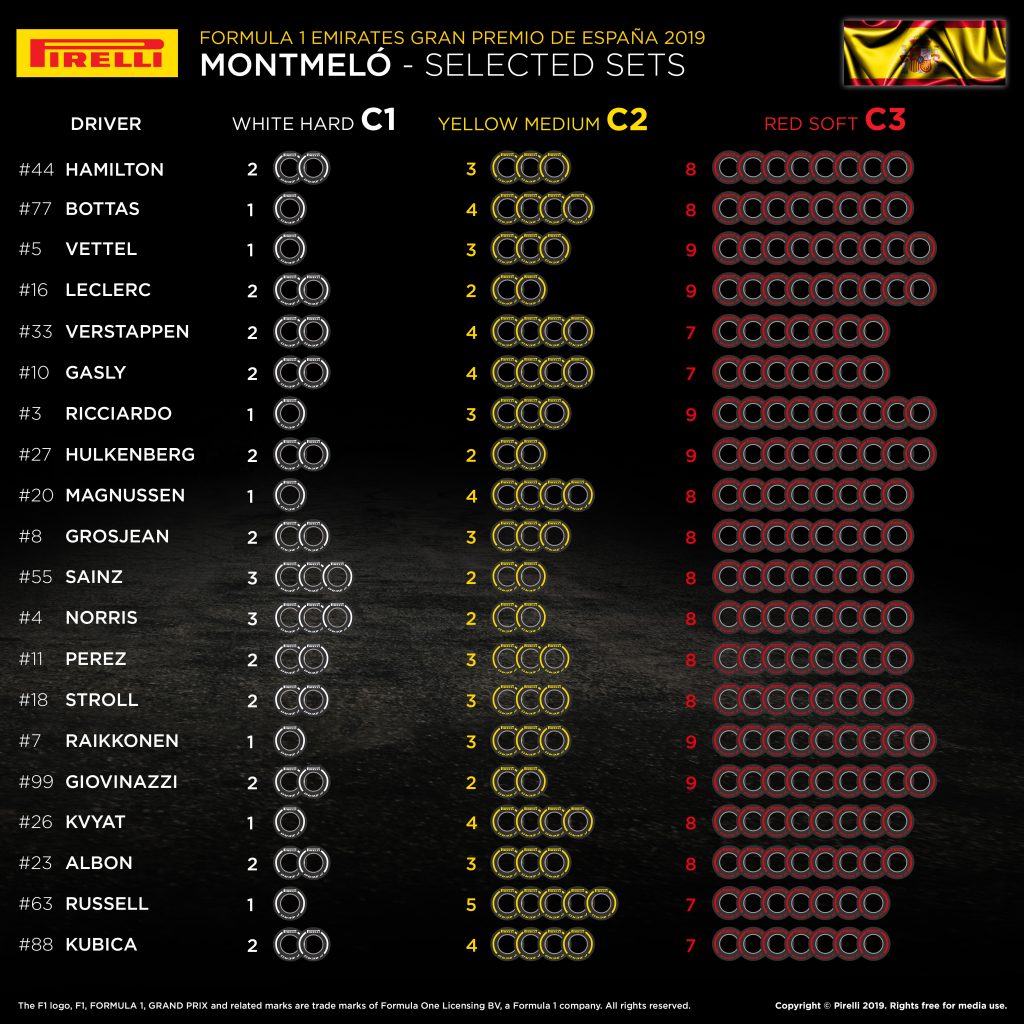 Interestingly, the three front-running teams have all opted to bring different numbers of the soft tyre to this race, with Ferrari seemingly the more confident, while Red Bull are playing things a little safer, but there's plenty of variation through the grid.
Last year, the preferred strategy was to start the race on the softs and switch onto the mediums. Sebastian Vettel struggled to make the medium tyre work and came in for a second pitstop, but the cars ahead of him were able to remain in front without making a second stop, costing him a chance of a podium.
Memorable moment
This will be the 60th time a Grand Prix has been held in Spain, so there's lots of history to look back at, but perhaps the greatest performance in Barcelona came during the 1996 race – the drive that saw Michael Schumacher earn the name "regenmeister".
The conditions were so bad, just six drivers finished the race, with Jos Verstappen, Gerhard Berger and Damon Hill among those spinning off.
Schumacher found grip and pace where others struggled to keep the car facing in the right direction, going on the take his first win as a Ferrari driver, crossing the line over 45 seconds in front of second-placed Jean Alesi.
Statistics and form
Looking at 2019's results so far, it's hard to argue against another Mercedes win this weekend, as the team has taken 1-2 finished at each of the four races so far. The Silver Arrows have won four of the last five Spanish Grands Prix, with their only slip up coming in the memorable 2016 race, which saw Hamilton and Nico Rosberg spectacularly collided and take each other out of the race, with Max Verstappen going on to take the win in his first outing with Red Bull.
Hamilton is one of four previous Spanish Grand Prix winners who'll line up on Sunday, with Raikkonen, Verstappen and Vettel all having won here before. Vettel's only win came back in 2011 though, while Raikkonen hasn't stood on the top step since 2008.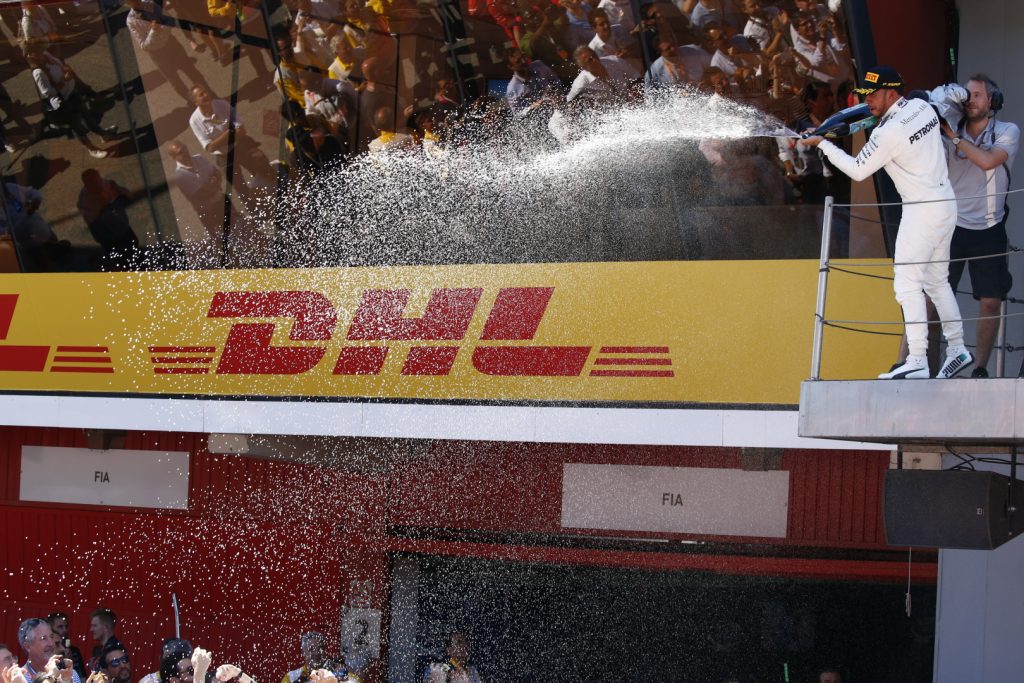 Qualifying is key in Barcelona. Of the 28 races held at this circuit, 25 have been won by drivers starting on the front row, which is a higher rate than any other current track to have held at least 10 races.
While Mercedes are the clear favourites going into the weekend, don't be surprised if there's some shuffling in the pecking order further down the field, as this is typically the race where we start to see teams bringing big developments. Renault and Ferrari have already announced power unit upgrades for this race, while Romain Grosjean described Haas as having "pretty much a brand new car" for Spain.
With upgrades and component changes does come the risk of penalties. While it may still feel early in the season to be thinking about drivers running out of components, the FIA's technical delegate's report for this race shows Toro Rosso have already taken their third internal combustion engine for both drivers, so a failure for Daniil Kvyat and Alexander Albon this weekend could mean they start receiving grid penalties, while Antonio Giovinazzi has already had one after taking a third control electronics in Azerbaijan. Mercedes, Racing Point and Robert Kubica's Williams (ie five of the six Mercedes-powered cars) are the only ones not to have replaced any part of the power unit so far this season.
In the midfield, Carlos Sainz will be a driver to watch. He's always scored points at his home race, including a strong sixth-placed finish in 2016. Sergio Perez will be a contender for best of the rest again this time out, having previously taken a fourth in Barcelona.
Predictions
We've made our podium predictions ahead of this race – you can check them out here, and don't forget to take part in our prediction league.
You can follow qualifying and the race with our live blogs, and get in touch via Twitter and Facebook. If you haven't done so already, don't forget to listen to this week's podcast to hear more of our thoughts ahead of this weekend.