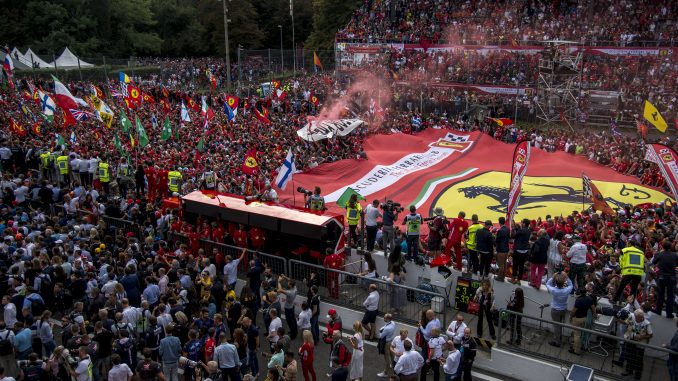 Formula 1 has announced it has agreed in principle a new five-year deal to keep the Italian Grand Prix at Monza.
The proposed agreement will come into force next season, running until the 2024 season.
A statement on F1's website confirmed the Automobile Club of Italy has give its president the go-ahead to reach a formal signature on the deal as soon as possible.
Monza, which will host its 70th Grand Prix this year, is one of a number of tracks on the final year of its current arrangement with F1, along with Silverstone, Hockenheimring, Autodromo Hermanos Rodriguez and Circuit de Catalunya.
While Silverstone is thought to be close to reaching a new deal, and the Mexican Grand Prix host circuit is still negotiating, it appears Barcelona may find itself off the calendar next year, amid reports it will be replaced by Dutch track Zandvoort. The circuit hasn't featured in F1 since 1985, but has been in talks with Liberty Media over a potential return.