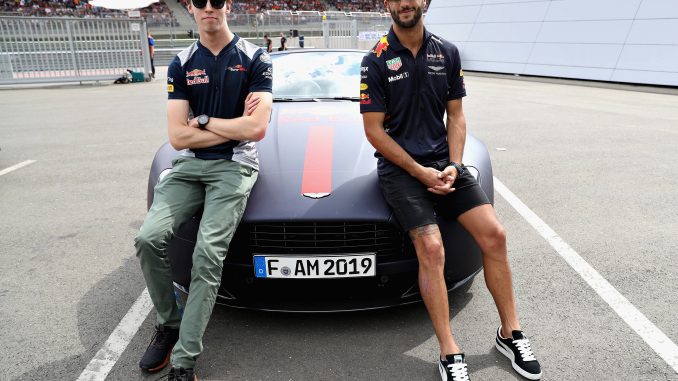 Cosworth believes it could return to Formula 1 in partnership with Aston Martin in the future.
The engine builder recently admitted it was keen to return to F1, but that it would need support from a manufacturer or sponsor to do so.
In an interview with Autosport, Cosworth's managing director of powertrains Bruce Wood has now revealed the company is keen to work with Aston as the two firms already have a working relationship, which includes work on the Aston Martin and Red Bull Valkyrie hypercar.
Aston Martin will be Red Bull's title sponsor in 2018, and is considering supplying engines in the future if changes are made to the regulations that would reduce the cost of power units.
Wood believes Aston will want to be more involved in the future, but that they don't want to do all the design work themselves, making a partnership with Cosworth a natural fit. He also claims some talks about the two companies working together on an F1 engine have already taken place. However, he warns it would be difficult to get an independent engine ready for the 2021 season when the new regulations are due to come in, insisting 2022 is more realistic.
The engines Cosworth built for Ford remain the second most successful in F1 history with 176 wins – only Ferrari machinery has secured more victories. Cosworth was last on the F1 grid in 2013 when Marussia used their engines in the final season with V8 engines, switching to Ferrari the following year for the start of the current hybrid era.
Red Bull are in the final year of their deal with Renault, and are expected to move on to Honda next year, which is why Toro Rosso are running the Japanese manufacturer's engines this year. Having Cosworth involved would certainly be convenient – the engine builders are based in Northampton, just 20 miles from Red Bull's Milton Keynes factory.