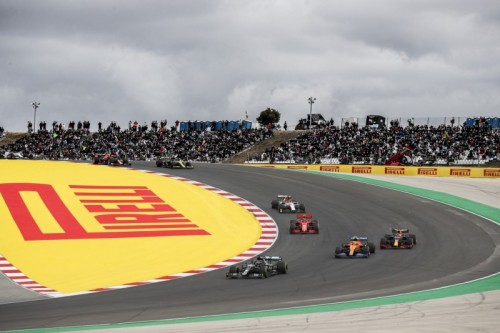 Podcast: Play in new window | Download
Subscribe: Apple Podcasts | RSS
You'll have to wait until the end of the show to find out what this week's title means though! This week we take a look at the news that F1 sprint races on a Saturday will actually be a thing 3 times this season and already we're trying to make them better! Along with that we look at the other news around F1 this week.
Also on the show we preview the upcoming Portuguese Grand Prix at the Algarve Circuit in Portimao, which has now been an extra addition to the F1 calendar for 2 consecutive seasons and will hopefully produce as good a race as last year's did.
There's the usual tangents and lots of conjecture and the return of a couple of old-favourite things from our past… And of course the ever tricky Who's A Total Shunt. And while you're online, check out our Discord server where you can sign up for our iRacing league as well as joining in with all the chat on there and you can keep in touch on Facebook & Twitter as always. If you want early access to the show, you can sign up for our Patreon from £1/$1/€1 per month.
Enjoy
As always, you can listen here or on Stitcher and iTunes and most other podcast apps too along with Spotify, Acast and TuneIn Radio on your smart speakers.