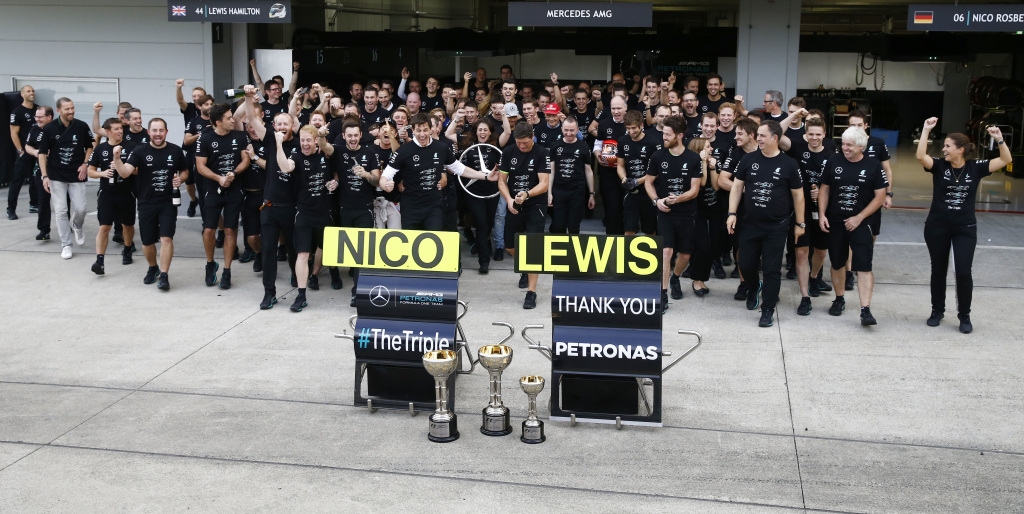 Podcast: Play in new window | Download
Subscribe: Apple Podcasts | RSS
Well Mercedes have wrapped up the World Constructor's Championship again! Did anyone actually think they wouldn't at any point of this season? IT's been a dominant year for the Silver Arrows with 15 wins so far and we've still got 4 races to go to finish the season off. The only question now is who is going to take the Driver's title? And going on this weekend's Japanese Grand Prix, it's Nico Rosberg's to lose.
We look back at the race on this week's podcast from Lewis Hamilton's Snapchatting at the Thursday Press conference, to his bad start where he dropped from 2nd to 8th by turn 1 and the way that Nico just carried on as normal and ended up with a comfortable win without having to push the car too hard.
There's a team by team review of the Japanese race along with some more silly season rumours that have started to surface and the usual tangents, mailbag and the latest Formula Lee results.
Keep the  Tweets, Emails and Facebook posts coming in too as some of the best ones get read out and answered on the show
Enjoy!
As always, you can listen here or on Sticher and iTunes and most other podcast apps too!