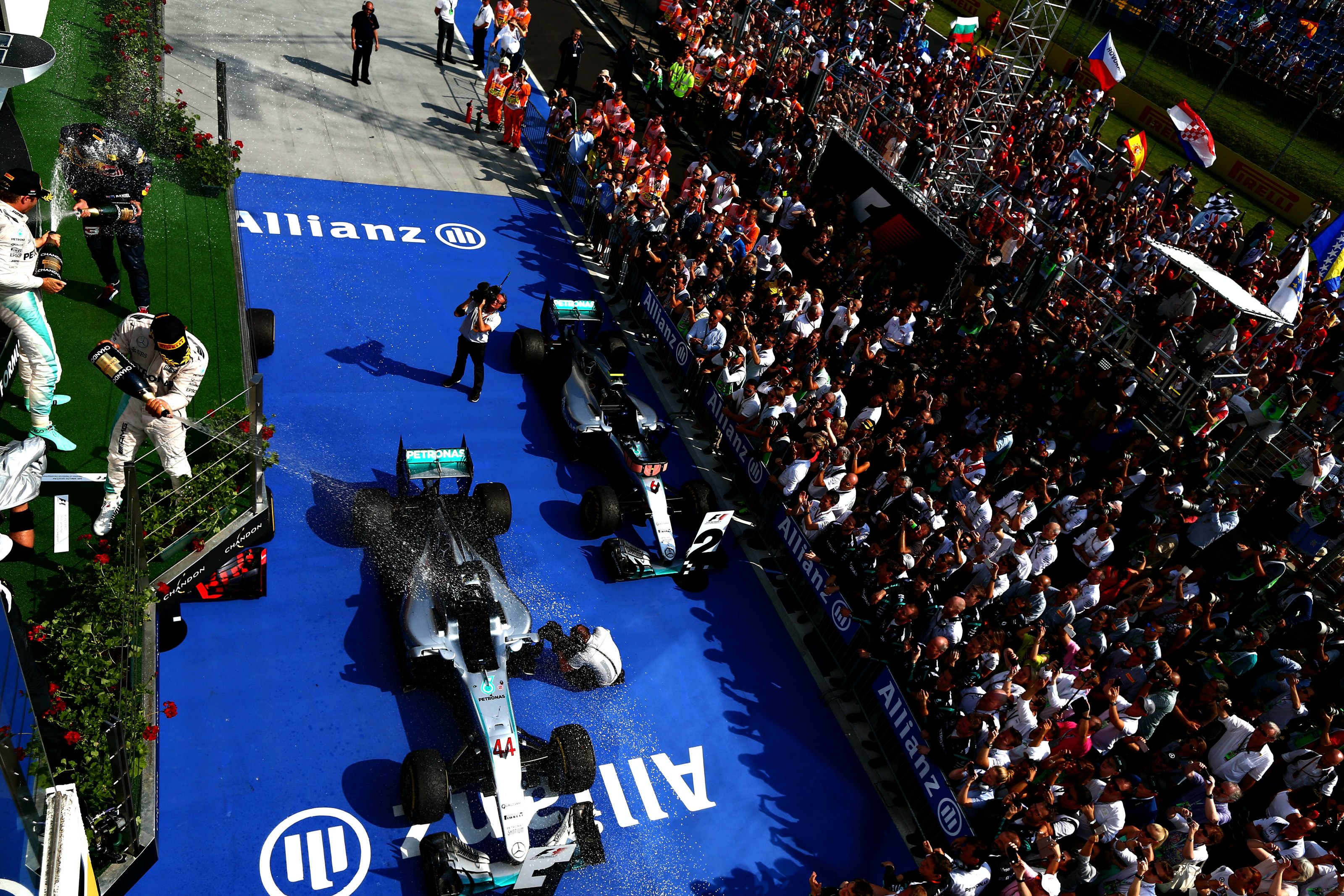 Podcast: Play in new window | Download
Subscribe: Apple Podcasts | RSS
This week on the podcast we take a look at last weekend's race in Hungary. For a race that was a bit on the processional side, we've ended up with quite a bit to talk about for some reason! We saw a decent fight from both Red Bulls against both Ferrari's and a fairly dominant win from Lewis Hamilton again, putting him on top of the Driver's Championship table for the first time in 2016 after he was 43 points behind Nico previously. And of course, the longest qualifying session ever with 4 lots of red flags in Q1!
There's also speculation about the ongoing Rio Haryanto money situation (expect more Duran Duran jokes I'm afraid!) and a look at the other F1 news that's doing the rounds at the moment, post-race.
We're on a quick turnaround again this week as there's back to back races again and we tried to shoehorn a quick preview of the German Grand Prix in as well, but after talking about the last weekend's action for nearly 2 1/2 hours, we didn't leave ourselves with much time!
We still managed to get through a few of your emails, tweets and comments and keep those coming in. You can tweet us on @3legs4wheels or drop us an email on[email protected] or get in touch on our Facebook page as well.
Enjoy
As always, you can listen here or on Sticher and iTunes and most other podcast apps too!