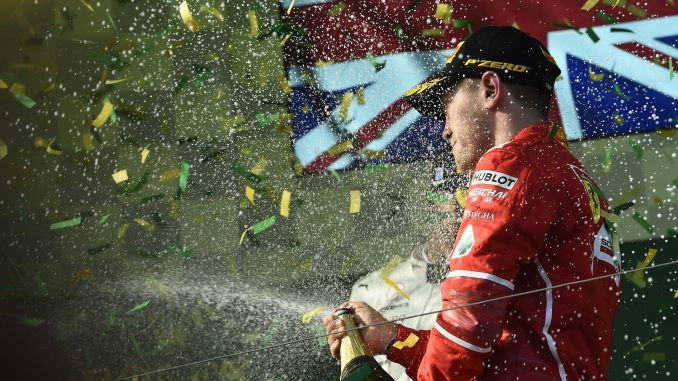 Podcast: Play in new window | Download
Subscribe: Apple Podcasts | RSS
It's been 18 months since we heard the Italian National Anthem at a Grand Prix (Singapore in September 2015), but this weekend Sebastian Vettel broke that streak and got the Maranello team back on the top step of the podium after what can only be called a "torrid" 2016.
On this week's podcast we look back the the Australian Grand Prix which kicked off the 2017 F1 season (and new era of cars) in style. It really feels good to say that there's a team by team review of the race and how everyone fared and what our opinions are on the rookies for this season, which turned out to be 4 drivers that hadn't lapped Albert Park before after Pascal Wehlein's withdrawal on Saturday morning (there might be more to come on that topic as the season progresses…
There's all the other usual features as well, including the 1st results of the 2017 Formula Lee season, this week's instalment of "Who's A Total Shunt?" and the mailbag with a few comments on last weekend's race.
Thanks to everyone that sent  Tweets, Emails and Facebook posts coming and don't forget there's an extra show that you can get access to by pledging on our Patreon Page too.
Also just to get a quick plug in, there's going to be some t-shirts coming soon, so keep your eyes peeled for those!
Enjoy
As always, you can listen here or on Sticher and iTunes and most other podcast apps too along with TuneIn Radio