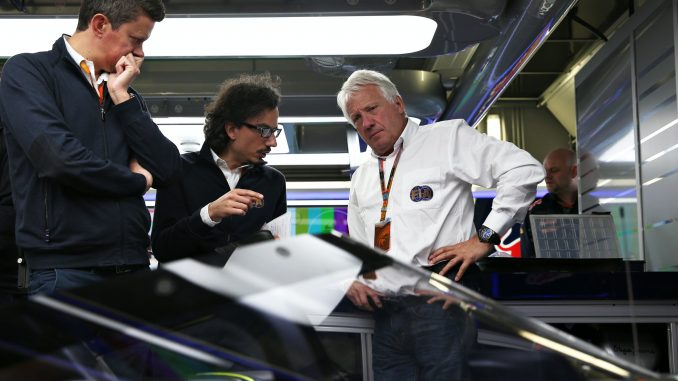 Formula 1 will consider introducing an automated chequered flag system after a mistake at the Canadian Grand Prix cut last weekend's race short.
Model Winnie Harlow was tasked with waving the flag to end the race in Montreal, but a race official gave the former America's Next Top Model contestant the wrong information, resulting in her waving the flag a lap on lap 69 of 70.
The rules mean the race officially ended after 68 laps, which was bad news for Red Bull's Daniel Ricciardo, as he set the fastest lap on what was meant to be the final lap of the race.
Race director Charlie Whiting believes it's time for F1 to think about updating the end of the race signal to ensure similar errors aren't made in the future. One option being considered is making the black panel on the light boards above the start/finish line display a chequered flag at the end of the race, which would over-ride any mistakes with the actual flag. Whiting told Autosport for such a system to work they would need to get to a situation where drivers only look at the chequered flag on the light panel, rather than the person waving the actual flag.
It's not the first time mistakes have been made with the chequered flag. Two laps were lost at the 2014 Chinese Grand Prix due to the flag being shown to Lewis Hamilton a lap early, while footballer Pele famously missed race winner Michael Schumacher crossing the line at the 2002 Brazilian Grand Prix. The most recent incident has raised concerns that the premature flag could have led to marshals entering the track believing the race to be over, while some drivers backed off as others were told to continue racing by their teams.
Despite the error at Circuit Gilles Villeneuve, Whiting insists there are no plans to stop VIPs or celebrities from being brought in to wave the flag. However, he believes it may be necessary to restrict the number of people allowed in the box as it can get busy in there.