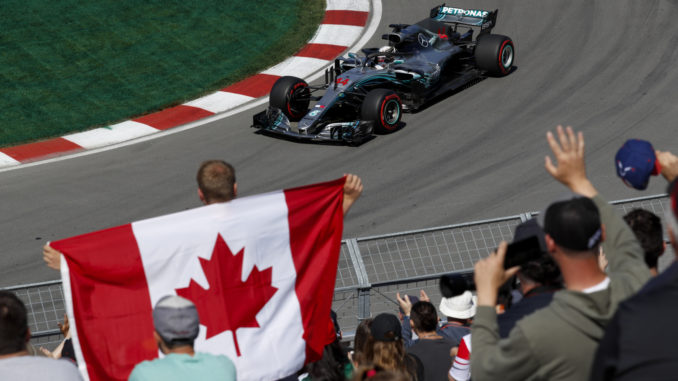 The top three teams have selected a range of tyre sets ahead of next month's Canadian Grand Prix.
Pirelli will be bringing the softest three compounds in their 2019 range to the seventh race of the season – the same that were in use in Monaco.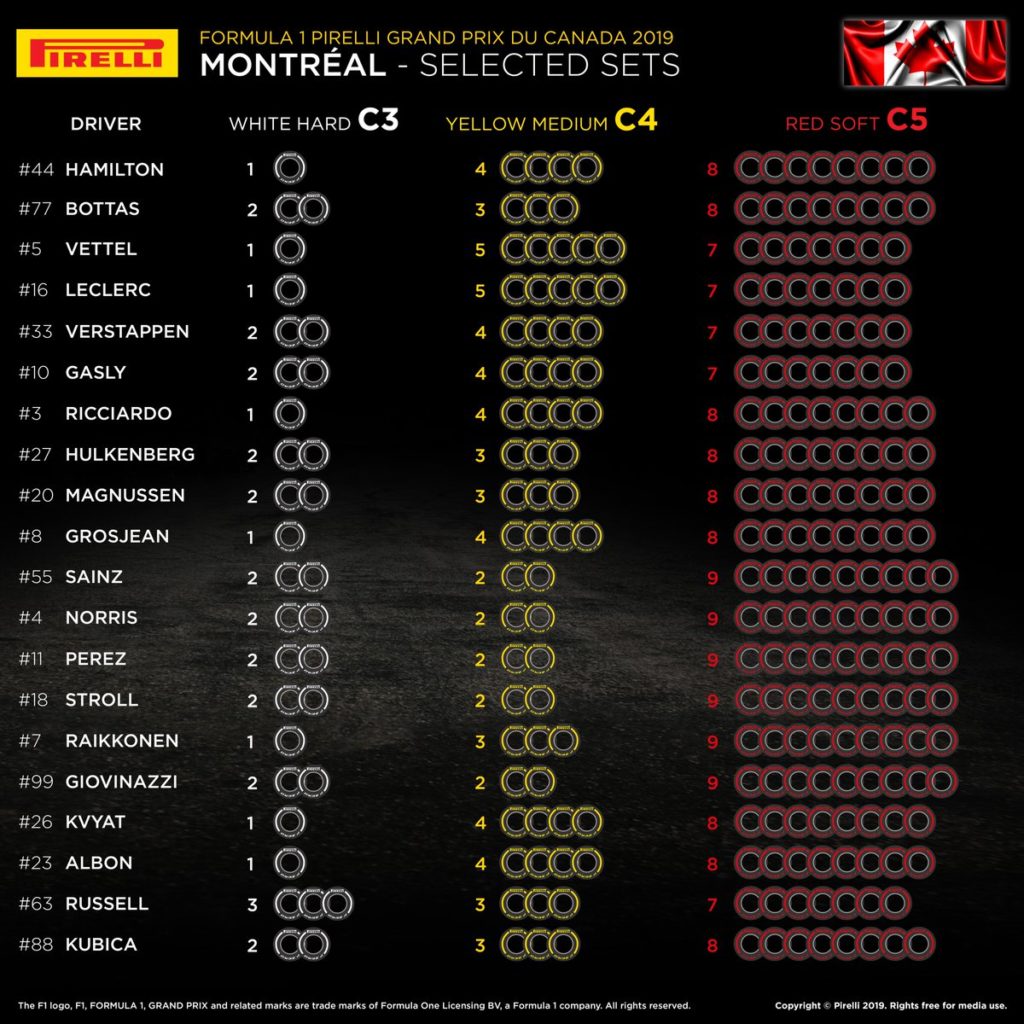 Mercedes are the only one of the front-running teams to select eight sets of softs for their drivers, with Red Bull and Ferrari both going with one fewer.
Sebastian Vettel and Charles Leclerc each have five sets of mediums, which is the more than any other driver on the grid, while the Red Bull duo have four, but an extra set of hards, which proved to be a good race tyre in Monte Carlo.
The reigning constructors' champions have split their tactics, with Valtteri Bottas bringing just three sets of mediums, while Lewis Hamilton with have four, but only one lot of the hards.
Further down the grid, George Russell is the only other driver going with just seven sets of softs, one fewer than teammate Robert Kubica. Williams are the only team to vary the number of softs selected for their two racers. It also means Russell will be the only driver to have three sets of hards available for the weekend.
McLaren, Racing Point and Alfa Romeo have gone the other way, choosing nine sets of the C5 tyre for their trip to Montreal.
Half of the teams have given both drivers the same ratio of each compound for the race, while the remaining five have split the strategy.