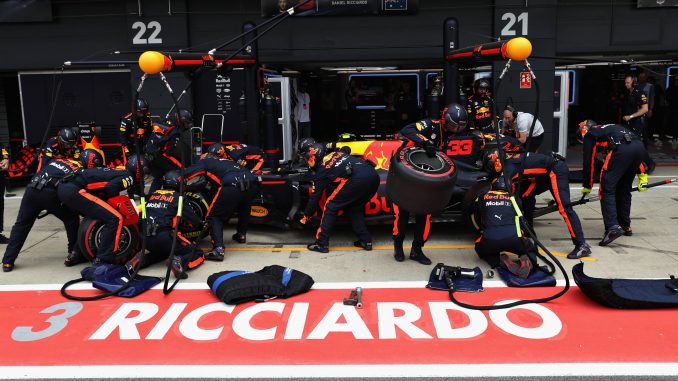 Pirelli's 2018 ice blue hard compound tyre will make its debut at next weekend's British Grand Prix, but the drivers will have only one or two sets of the tyre available for the race.
Most drivers have opted to bring just one set of the compound to Silverstone – only Valtteri Bottas, Sergey Sirotkin, Nico Hulkenberg and the two Red Bull drivers will have two sets available. It's the first time the hard tyres have been available for a race this season.
The compounds are one step harder than were used at the British Grand Prix last year, which saw both Ferraris suffer punctures late in the race. The supersoft is dropped from this year's race, with the hard coming in instead.
All but one of the six drivers from the top three teams will be able to use eight sets of soft tyres, which are the softest in use at this race, but Max Verstappen will have just seven sets – the fewest of any driver on the grid. McLaren are the only other team to go for eight sets of softs, with the rest picking nine or 10.
Hulkenberg may have more sets of hards than most, but he'll be one of the drivers with 10 sets of softs for the 10th race of the season, leaving him as the only driver to have just one set of mediums. The majority of the grid is split, with each driver selecting three or four sets of medium, but the Toro Rosso drivers will only have two, having also preferred the soft option.
Six of the teams will have the same mix of tyres for both of their drivers, but Mercedes, Red Bull, Renault and Williams have split their strategy. Red Bull are the only team to give their drivers different quantities of the soft tyre.