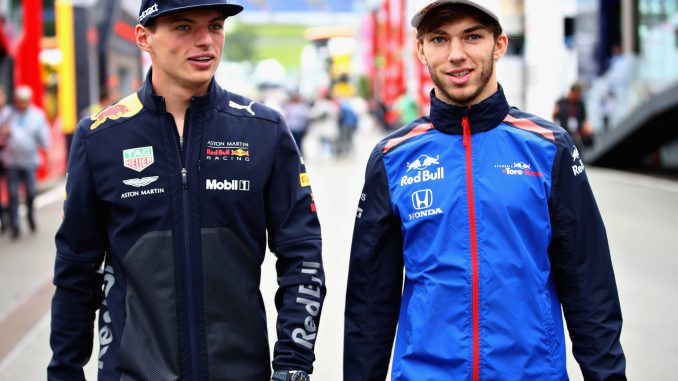 Red Bull have announced Pierre Gasly will be Max Verstappen's teammate in 2019.
The Frenchman will replace Daniel Ricciardo, who is leaving to join Renault from next year. The former GP2 champion made his Formula 1 debut midway through last year with Toro Rosso.
In a statement announcing the signing, team principal Christian Horner said: "Since Pierre first stepped into a Formula One seat with Scuderia Toro Rosso less than a year ago he has proved the undoubted talent that Red Bull has nurtured since his early career. His stellar performances this year at the Honda-powered team, in only his first full season in Formula One, have only enhanced his reputation as one of the leading young drivers in motorsport and we look forward to Pierre bringing his speed, skill and attitude to the team in 2019.
"While our immediate focus remains fully on achieving our best result in the 2018 World Championship, we look forward to competing in 2019 with Max and Pierre at the wheel of Aston Martin Red Bull Racing; the most exciting blend of youth, ability and ambition in Formula One."
Gasly added: "To be awarded a drive at Aston Martin Red Bull Racing from 2019 is a dream come true for me, I'm so excited to be joining this top team. It has been my goal to race for this team since I joined the Red Bull Junior Driver Programme in 2013, and this incredible opportunity is another step forward in my ambition to win Grands Prix and compete for World Championships. Red Bull has always looked to fight for championships or victories and that's what I want. I'm a really competitive guy and when I do something it's always to fight for the best and top positions."
Gasly's best result so far this season came at the Bahrain Grand Prix, where he finished fourth. He's since secured two further top 10 finishes, and sits 13th in the drivers championship.