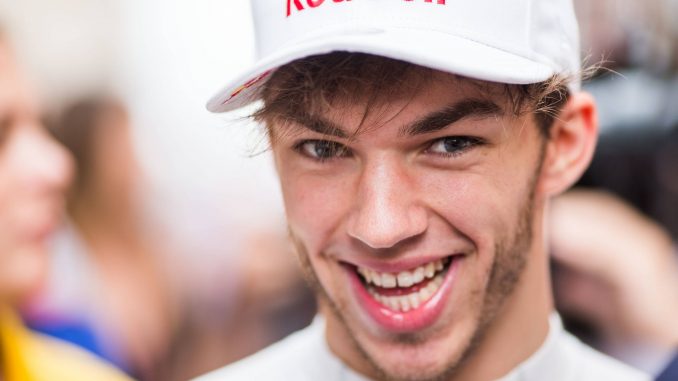 Podcast: Play in new window | Download
Subscribe: Apple Podcasts | RSS
Just for once we got some news on a Monday and it was before we started recording! RedBull announced that Pierre Gasly is to make the step up from Toro Ross for next season to take the seat that will be vacated by Daniel Ricciardo after his move to Renault. That kind of threw our schedule out, but at least it meant the we didn't have to do one of our usual jump cuts to shoehorn it in!
There's also our updated silly season projections for the remaining seats for 2019 as there's only 3 teams (Mercedes, Renault & RedBull) that have confirmed their full lineups for next year and there's a lot of drivers on the market, including the rumoured return of Jean Eric Vergne.
Also we look forward to the return of F1 after the Summer Break with the Belgian Grand Prix, which is always one of our favourite races of the year and we make wild stabs in the dark over who will do well this weekend and who will still be struggling as we go into the 2nd half of the 2018 F1 season.
There's the usual stuff as well, including a Formula Lee reminder (Belgium in the wet in a Haas), another Who's A Total Shunt and more besides. Don't forget about our extra show on our Patreon page where you can get an exclusive extra podcast for as little as $1 a month. And don't forget to check out our range of merch that you can order by clicking the link at the top of the page or here.
Enjoy
As always, you can listen here or on Sticher and iTunes and most other podcast apps too along with Acast and TuneIn Radio (which means we now play on Alexa devices!)