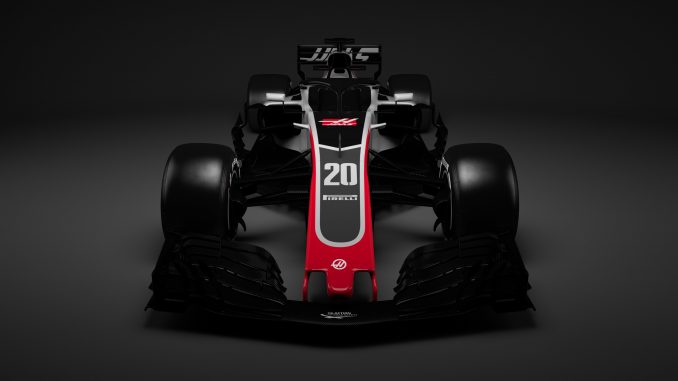 Haas are the 1st of the 10 teams to release pictures of the 2018 challenger, the VF-18 which again carries the tribute name to the "Very First" vertical milling machine that Haas Automation released in 1998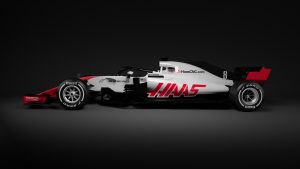 Team Founder Gene Haas said "People see what we can do in Formula One and people believe Haas Automation can build world-class machine tools," said Haas, whose entry in 2016 became the first American Formula One team since 1986. "Being a Formula One participant brings a level of credibility that you just won't get through trditional advertising"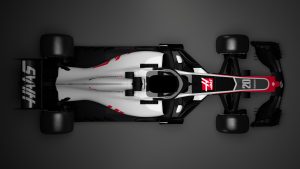 Haas added "We eliminated a lot of the variables where we knew we were weak," Haas said. "We've focused on what it's going to take to get our car to be consistent and close that gap to the top teams"
Beyond refinement, the VF-18 carries the significant addition of the halo and a drastic reduction in the sharkfin.
"The biggest part of the car's evolution was the addition of the halo," said Guenther Steiner, team principal, Haas F1 Team. "It took quite a bit of study by the aerodynamicists, but the designers had to work hard to modify the chassis so the halo could survive the mandated loads. The total minimum weight of the car increased because of the halo, and there's a higher center of gravity simply because of the halo's position. But, everyone is in the same boat.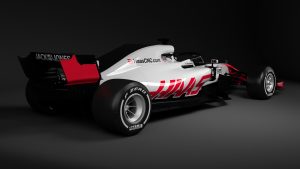 "The regulations stayed pretty stable between 2017 and 2018, so the VF-18 is an evolution of our car from last year. It's less about reinvention and more about refinement. You see elements we had from last year on the car this year.
"Our 2017 car was actually pretty good, but we didn't always get the best out of it, and that's what we aimed to change in 2018. We got the car as light as possible to carry more ballast. We were able to do a better job of putting the weight where we wanted it."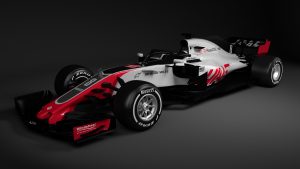 The VF-18 will make its on-track debut at the 1st Barcelona test that runs from Feb 26th to March 1st and 3Legs4Wheels will be bringing you all the news from the test session throughout the day on Facebook, Twitter and of course a full wrap up on our weekly podcasts.