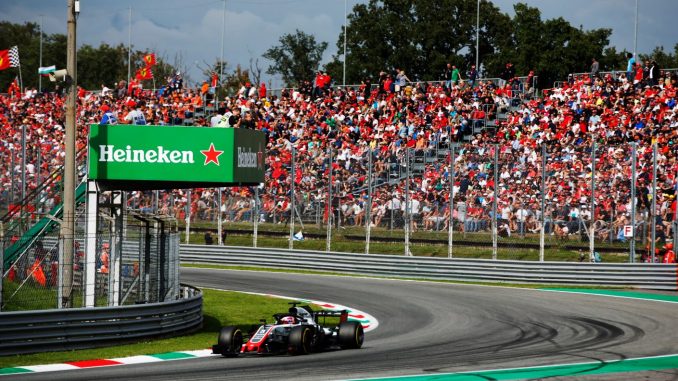 Haas have formally lodged an appeal with the FIA following Romain Grosjean's exclusion from the Italian Grand Prix.
The Frenchman originally finished sixth in Monza, but was stripped of the result after Renault lodged a complaint over the team's floor.
The FIA had previously told Haas to change the part ahead of the race in Italy, but the team had been unable to make the necessary alterations due to a supply problem, busy schedule ahead of the summer break and the summer shutdown itself, and had sought an extension from the sport's governing body.
Team principal Guenther Steiner quickly indicated after the race that the team would be appealing against Grosjean's exclusion, and Autosport now says the appeal documents have been formally submitted. Full details of when the appeal will be heard are expected to be made public next week.
Grosjean's disqualification from the Italian Grand Prix allowed Renault to remain ahead of Haas in the constructors' standings, with the American team having overtaken Renault as a result of Grosjean's fifth top 10 finish in six races.
The FIA's Technical Delegate heard evidence from both teams following the last race, before deciding Haas had missed the deadline to make changes. Haas had previously indicated it would be able to adjust the floor in time for the Singapore Grand Prix, which takes place next weekend. Haas claimed it had contacted the FIA to warn they wouldn't be able to change the floor before Singapore, and that the governing body hadn't responding to say this wouldn't be acceptable.