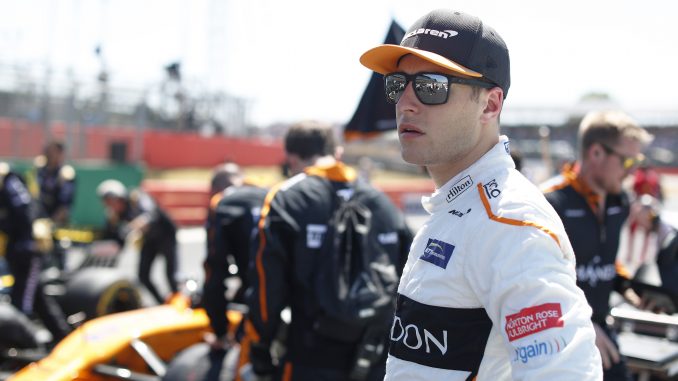 Stoffel Vandoorne has insisted he'll give everything in his final races with McLaren, despite being dropped by the team from next year.
McLaren confirmed last week that Lando Norris will replace the Belgian from 2019, driving alongside Carlos Sainz from next season.
The former GP2 champion has been linked with a move to Toro Rosso for next year, while McLaren boss Zak Brown has said he'd like to help Vandoorne find another race seat, leading to speculation he could join McLaren's rumoured IndyCar project.
Despite his uncertain future, Vandoorne has committed to put everything into the remaining seven races this year. The 26-year-old told RACER he's particularly looking forward to this weekend's race in Singapore, as it was at the Marina Bay Street Circuit that he secured his first seventh-place finish in F1, which remains the highest finish of his career so far, having matched it at Malaysia in the following race in 2017.
Vandoorne has been hindered while setting the car up at the last two races. He missed time in practice at the Belgian Grand Prix before colliding with Valtteri Bottas ahead of qualifying, while Norris had a run in his car ahead at the Italian Grand Prix. Norris won't be taking part in FP1 this weekend, having done so at the last two races.
If Vandoorne manages to replicate his seventh-placed finish in Singapore this year, he'll end a 10-race streak without points, which has left him 16th in the drivers' championship. The Belgian driver has scored eight points this season, compared with the 44 his teammate has managed, despite Alonso having twice as many retirements.