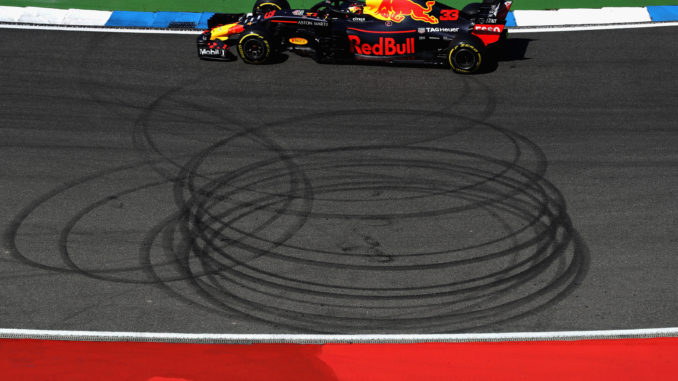 Lewis Hamilton and the two Red Bull drivers have each selected four sets of medium tyres for the upcoming German Grand Prix at the Hockenheimring.
The trio are the only drivers on the grid to have so many sets of the C3 compound for the 11th race of the 2019 Formula 1 season.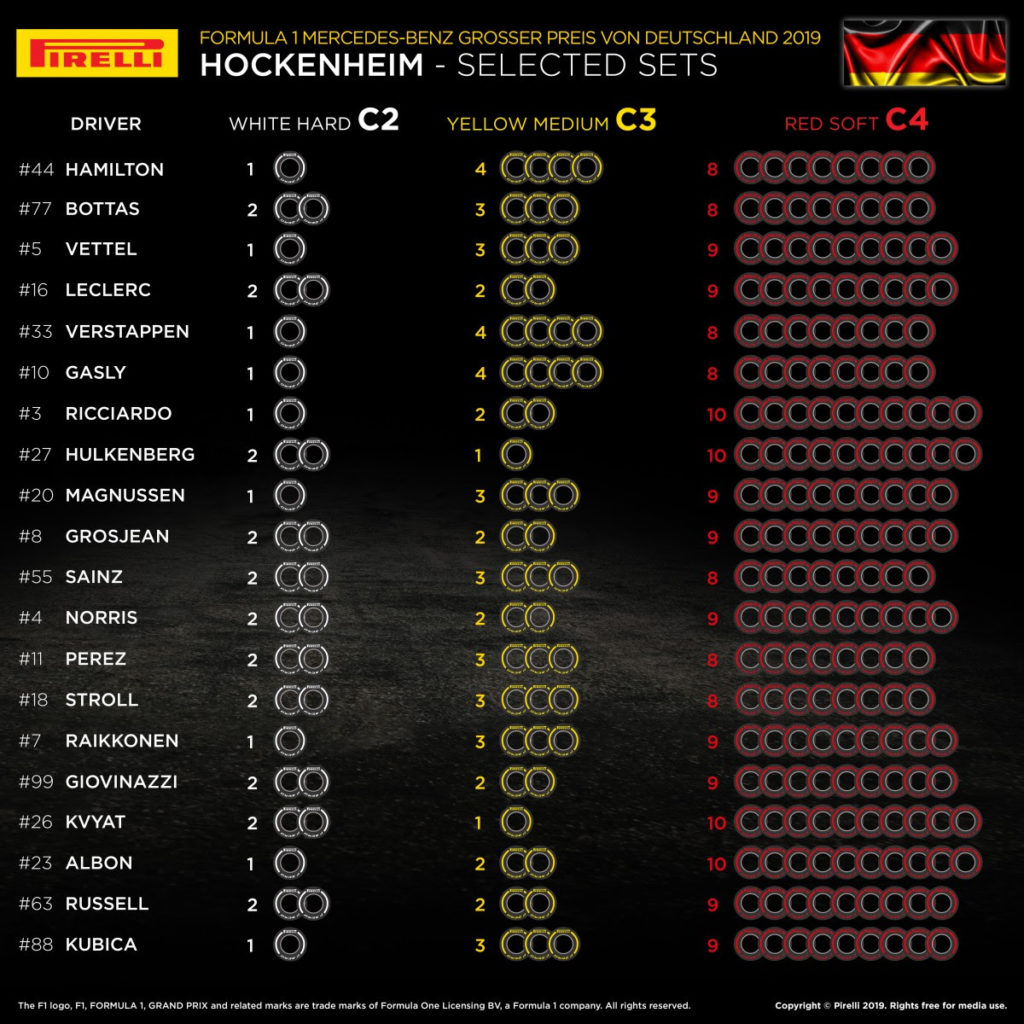 Hamilton's teammate Valtteri Bottas opts for an additional set of hards compared to his teammate, while Ferrari are pinning their hopes on having more sets of softs than their rivals at the front of the grid.
While four is the highest number of mediums being used at this race, two drivers – Nico Hulkenberg and Daniil Kvyat – will have just the one set of the yellow-striped tyre, with Toro Rosso and Renault both favouring the soft tyre, selecting 10 sets for both drivers.
Away from Mercedes and Red Bull, Racing Point and McLaren's Carlos Sainz are the only drivers to have just 8 sets of softs, but Sergio Perez, Lance Stroll and the Spaniard will each have two sets of hards alongside three mediums. Red Bull and Racing Point are the only two teams to give both sides of the garage the same selections to work with for this race.