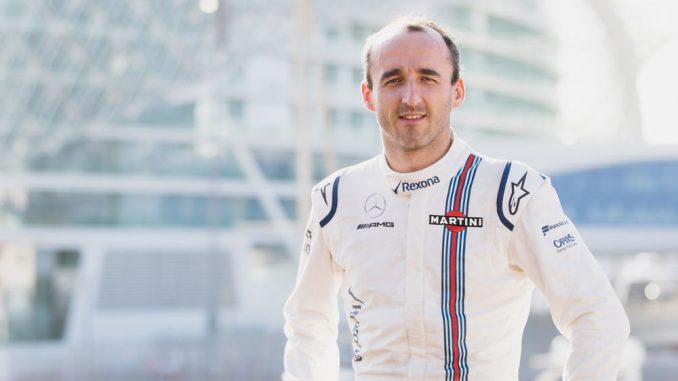 Robert Kubica has revealed he's not working as closely with 2016 Formula 1 world champion Nico Rosberg this year.
The Polish driver added Rosberg to his management team in a bid to secure a seat in Formula 1 for this year, but the former BMW Sauber and Lotus driver missed out to Sergey Sirotkin, ultimately taking up a reserve and test role with Williams. Rosberg was brought in after Kubica tested with Renault at Hungary, missing out on the drive that went to Carlos Sainz after the test was determined to be inconclusive.
With Kubica committed to the testing role with Williams for 2018, he confirmed Rosberg has taken a step back from his management role. He told Autosport that he's still in touch with the German and they have a good relationship, but they're not working as closely as they were towards the end of 2017. Rosberg's role was only ever intended to help Kubica with contract talks for the 2018 season, but Kubica has insisted the pair haven't completely split.
Despite missing out on the Williams race seat, Kubica hasn't ruled out working with Rosberg again in the future, although he admits it wouldn't just be up to him. Since Kubica's reserve role at Williams was announced, Rosberg has taken up a role as a pundit and revealed he's a shareholder in Formula E – he'll be the first person to publicly drive the Gen2 car for the electric series next month. Rosberg has previously indicated that he'd like to remain in F1 as a mentor or manager, but with plenty of other projects on the go, it's unclear whether he'd be able to play a big role in Kubica's management again if a seat becomes available at Williams or elsewhere on the grid. Kubica continues to work with his long-time manager Alessandro Alunni Bravi.