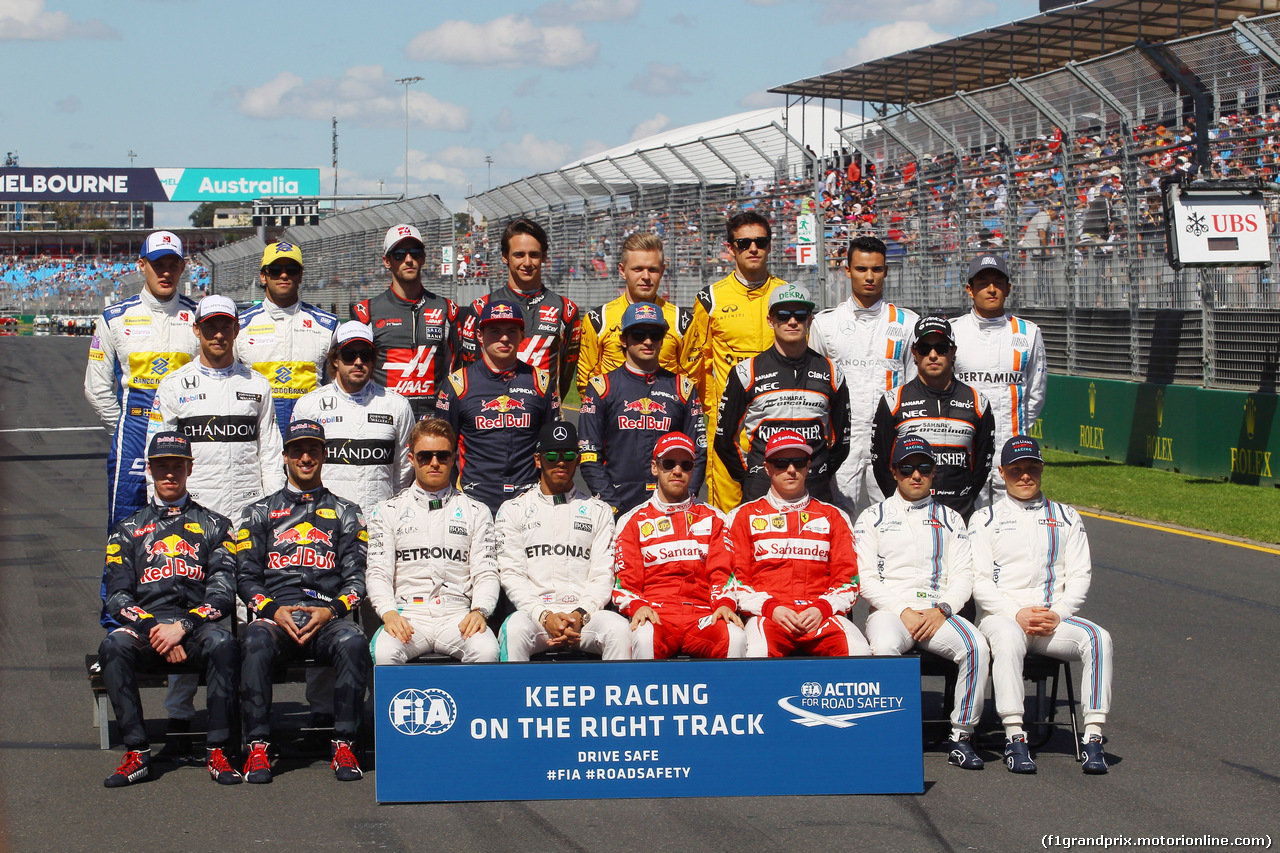 With the season almost at the half way point (that will actually be the end of lap 35 in the Hungarian GP, but who's counting!) Lee put pen to paper before the start of the Hungarian Grand Prix and has graded all 23 drivers to take part in a race so far this season, so who scores highly on the @atotalshunt ratings?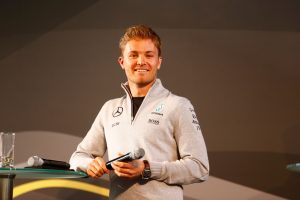 Nico Rosberg
After winning the first 4 out of 5 races one of them wins his team mate only finishing 7th it's hard to work out how he finds himself in the situation he's in. With only one DNF (the infamous Spain-gate!) and 4 finishes not one the podium, given the extra win to his name where did all them points go Nico? It feels like his championship hopes rest less on his (all be it sizeable) talent but more on if parts of his teammates engine will try to make a bid for freedom again.
B- A Strong start but an average end to the half way point.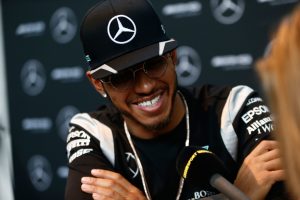 Lewis Hamilton
For the second part of team "best friends club" I can basically say the opposite of Nico, Weak start but strong finish. The interesting thing here is how?… How has Lewis given his reliability woes and constant lifestyle knocking how can he errrr "still rise" In my eyes with one less win but one more podium his points position proves on Nico's best day he matches Lewis, on Lewis's best day he is very near unbeatable.
B+ Arguably the class of the field this year and every bit a World Champion.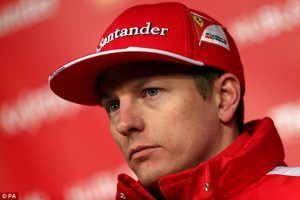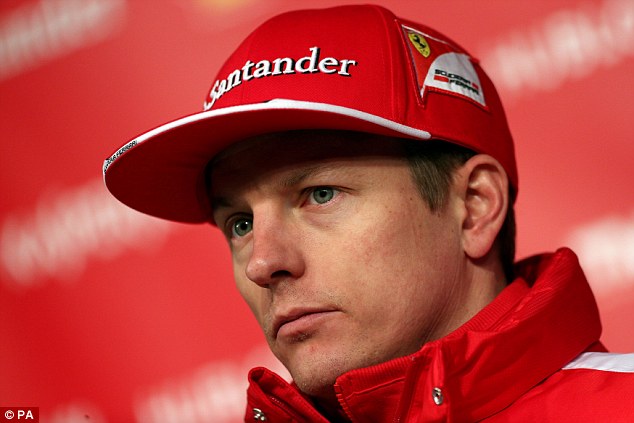 Kimi Raikkonen
At this point Kimi looks set to drive for Ferrari till formula one is zero G, the cars run on refined Dark-Energy and is a 22 race championship that runs over 19 of the galactic federations outposts. With 3 podium finishes and less of the problems that have hit Seb, Kimi is actually looking stronger than he's given credit for. What a turn up it will be if he can hold a points advantage over his team mate at the end of the year
C Solid performance in a team that have little to no direction.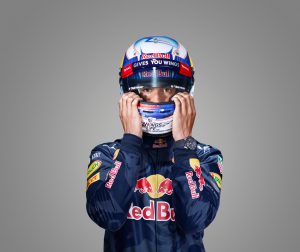 Daniel Ricciardo
Bitter sweet for Daniel, on one hand he's 4th and the highest scoring Red bull driver. But given his team basically sacrificed him in Spain and unintentionally sabotaging him in Monaco he should really be the championship outsider right now. But with MAXimum (sniggers to self) pressure from his team mate his season and his position in the sport is in the balance.
B The results don't show the effort, but he has a handful in max from now on.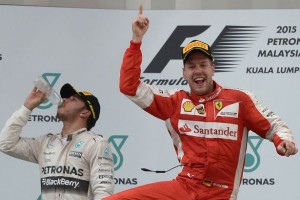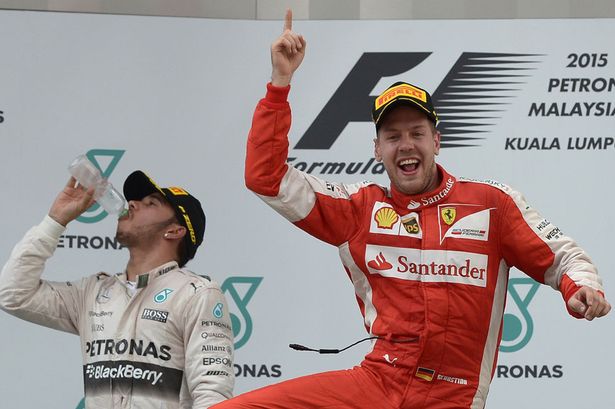 Sebastian Vettel
Take the DNS and 2 DNF's out and odds are he sticks it on the podium is how it looks from the results. But with no wins and a dip in Ferrari form what dose the future hold for the little chap? You can see frustration setting in and have to think dose Seb see similarity's in his and Alonso's Ferrari career? Like Kimi Seb doesn't really have a say in the rest of his year, it's down to his team to sort its overly confident shit out.
C Fighting the situation not the Mercedes, Could Seb lose his cool in 2016?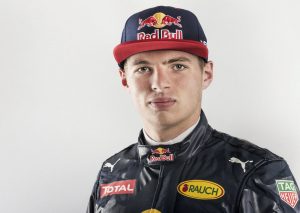 Max Verstappen
Max is the flavour of the week, month and year I was sceptical of his age and pedigree. But everything launched at the man he's knocked out of the park! With a win as well as 2 second places in the last 2 races he has proved he deserves the seat he now has and his mission for the rest of the year is to put the manners on Danny Ric.
A Given how badly it all could have turned out he soaked up the pressure.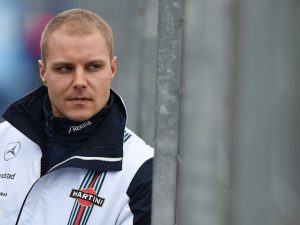 Valtteri Bottas
With only 3 finishes in what you would think of as good points finish's the ex-Ferrari elect finds himself on the wrong side of the Hakkinen- Kovalainen scale and being kept honest by a less than on form Massa. Unlike Ferrari I can't decide who is letting everyone down here driver? Or Team? Or both? However you spin it with heat coming from the force India guys something has to change or they will find themselves solidly at the back end of the midfield.
D Must do better than Massa consistently over the rest of the year.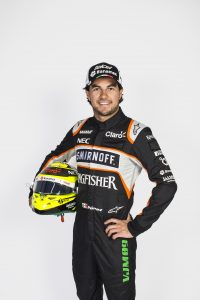 Sergio Pérez
I take no small pleasure in writing this and am very hard pushed to think of anyone doing a better job in what they have. Gone is the McLaren Sergio battered, bruised and abused in the Ron Dennis Blame and shame train. Enter a rejuvenated racer that would fit in any top team, and being praised for over delivering in his car. Nice one SP you deserve every bit of it.
A The turnaround story of the year, well done!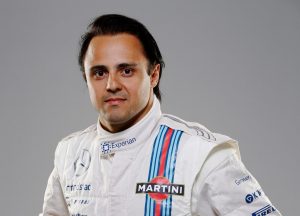 Felipe Massa
I often feel bad about how I feel about Massa, he's had a bad time of it. Between being world champion for 10 seconds and having a life threatening accident, the guy needs a break. Unfortunately for him I think that break might come in 11 races time. At this point only a fool would think he's keeping the seat he has wasted since leaving Ferrari. Be it Lynn or Button, either are a better option for Williams given Massa's low point scoring all year. A man under pressure and out of time? I think we will know well before the end of the season.
D- Every time he gets in the car he looks less like a genuine top team driver.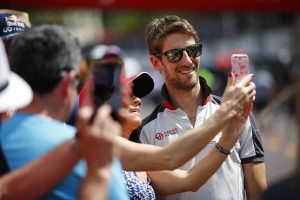 Romain Grosjean
The fact at number 10 in the championship is a man in a completely new team should tell you all you need to know about his year so far. Not setting the world on fire but ahead of guys he should be behind. Solid job and the only one bringing the points in for Haas. Not bad for the "first lap nutcase" of years gone by.
C+ Good job and trying hard, there's more to come here I'm sure.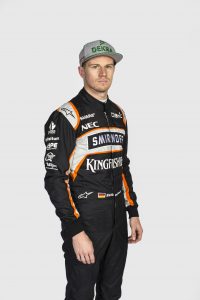 Nico Hulkenberg
I'm unsure how to rate The Hulk. On the surface it looks kind of poor but only because of his team-mate's 2 excellent podiums. The podium is still elusive for Nico and he will hope to rectify it by the end of the year, but really who knows? With a 2017 contract he needs to get back on terms with Checo and maybe he can finally get some campaign?
C- The talent is there but he needs to pull some bigger results sooner rather than later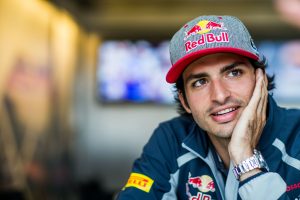 Carlos Sainz
Looked at as the Robin to Max's Batman, Carlos has got what he can out of his car. Given that he's ahead of his team-mate that started the year in a now race winning car, all he needs to do is carry on like he is for the season to be a successful year. However, as the year goes on and the 2015 power unit in his care looks longer in the tooth the points might be hard to come by
C Something of Red Bull's bridesmaid at the moment, but still a top driver with a big future.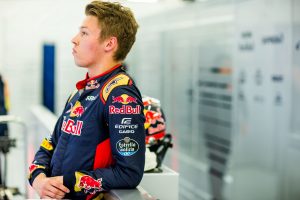 Daniil Kvyat
Well if Carlos is the bridesmaid Daniil is the ginger step child with a lisp and a tendency to try to set the cat on fire! Apart from a 3rd in his last drive for the full fat Red Bull before getting nerfed down to the junior team. Has looked a bit crashy of late. A bit out of his depth, much the same as Pérez when he took a dip in form. He still has the time to save his career but given the ruthlessness of Red Bull I wouldn't be surprised to see him in Formula E sooner or later where all the ex-Red Bull guys go to die
E (as in formula E)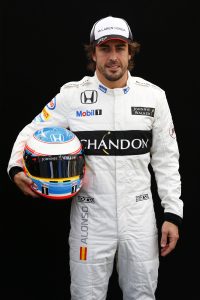 Fernando Alonso
If you told me, you thought Nando is the best driver in the last 20+ years I would find it hard to argue with you. He held Ferrari together on his own and Beat Schumacher into early retirement. But is that guy still around? Hidden under layers of McLaren shit and PR newspeak is the Fernando Alonso still around? I say yes!!! One of the biggest disappointments of the year is 2 of the very best drivers being trapped in a brick of a car. There's people to blame here but drivers aren't among them. With a difficult start to the year and no real road to the front he will have to make do with making the most of it when the car suits the circuit.
B A reluctant B for a man that doesn't deserve to be judged for the position he's in.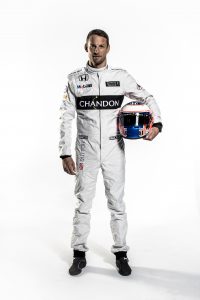 Jenson Button
Much like Nando a total waste of a world champion that has stood shoulder to shoulder with every teammate he has had. Who knows what his future holds be it McLaren or Williams or somewhere we haven't even thought of. JB can at least find some grains of happiness in the fact he might not be ahead of his teammate in the standings but he has been in the points more and overall ahead in finishes.
B Again reluctant as who knows what he or Alonso can achieve given the car.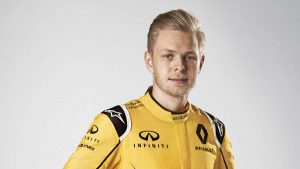 Kevin Magnussen
Another man chucked through the McLaren misery machine Kevin has done well to bounce back to F1 and it will be a shame if he isn't kept on in 2017. he's Renault's only point scorer and barring shenanigans will probably end the year like that. Time to dig your heels in, manage expectations and hope for more at a later date. That team in this format has won championships and if Kevin is in the right place at the right time he could win one.
C- But all is not lost, however a tough second half of the season awaits.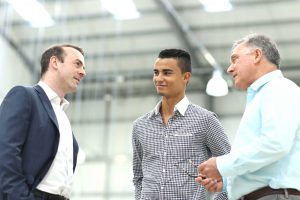 Pascal Wehrlein
Manor have another point scorer! Difficult to rate this young lad in the situation he's in. He seems to have the measure of his teammate and is above where he should be in the championship. Regardless of this his job is to make it to Merc, but has done nothing to show he deserves a call up. Only time will tell and with another surprise result sooner than later he might surprise us and Nico.
B- On a good day he looks good, but on an average day he looks very average. Time to live up to the hype!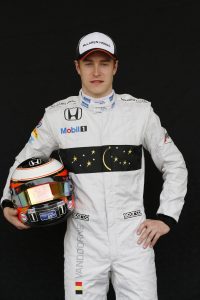 Stoffel Vandoorne
He turned up had one race scored a point and fucked off! For the rest of the season any way. He wants a Mclaren seat for next year, Jenson's or Alonso's will do and I think he's got a good chance of getting one. Apart from that there's not a lot to say.
A Stood in, got a point and in doing so put his flag in the ground.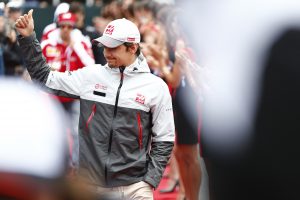 Esteban Gutiérrez
He's back and this time he's worse!! Failing to capitalise when you can't guarantee when your next points paying opportunity will be is a massive no no. Esteban has grabbed every opportunity to underachieve, only scoring 6 points in 2 and half years in formula one….. yes 6!! I checked!!
F- with dishonours! I couldn't be bothered writing anymore about this guy, the words I saved can go somewhere worthwhile like on the kingspan between your walls that no one sees.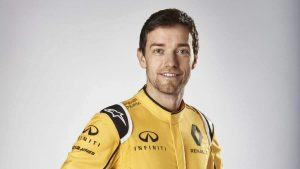 Jolyon Palmer
Nothing but grief down this end of the list; another driver, another crushing disappointment. After a fair showing in Australia (Jolyon finished 11th beating K-Mag in the process). he's only beaten his team mate once more since then and hasn't looked like scoring since the first race and constantly looks half the driver of his team-mate. At this rate he will be lucky to make the year out and looks sure to be dropped for 2017, the only person likely to pick him up after that is his Mum.
F Looks less likely to score than the elephant man.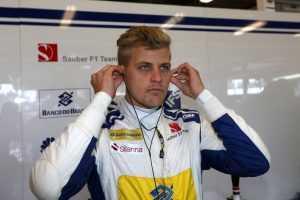 Marcu$ Eric$$on
The first of the real "pay" drivers in Formula One. He's matched his team mate but given the yardstick that's not saying a lot. But to be totally fair he's probably slightly better than his car is allowing, but not by much. Hopefully a cash injection will help his team and in turn help his results, however I think more money to the team will just make his U$P less desirable.
D- A poor car and under-performing driver don't make for good bedfellows.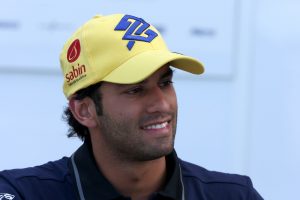 Felipe Nasr
The second man to help keep Sauber on the grid in troubled times but much like Marcus, the results aren't coming anytime soon. It's easy to give him a pass given his car but really if he can't beat his teammate all he is, is an extremely fast wallet. He needs to get on top of his team mate at one of them are almost certainly up for the chop by the end of the year.
D- See above.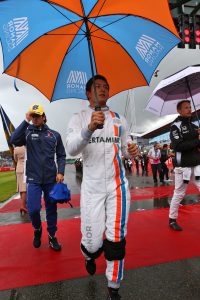 Rio Haryanto
Still yet to beat his teammate and with his money running out he might run out of that before he runs out of races. No real stand out moments apart from out qualifying his well-regarded team mate on occasions. All in all Rio's text to fail scheme seems like a poor investment.
D His name is Rio and he's not that in demand.
Well like it or loath it that's my mid-season driver report, i'm not going to lie the dross at the back of the grid has drained my will to go on. Its reminded me there's too few genuine world class drivers at the back of the field. maybe over the rest of the season some standout performances will make the end of term review better, only time will tell.