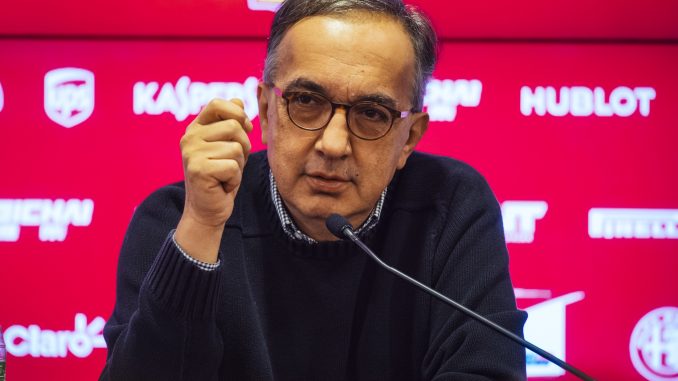 Ferrari chairman Sergio Marchionne has revealed he's encouraged by the latest 2021 engine proposals put forward by Liberty Media.
Formula 1's commercial rights holders recently unveiled their plans for 2021 and beyond, which includes making the power units simpler and cheaper to build, while still remaining hybrid and road relevant to encourage new engine manufacturers to come into the sport.
Marchionne had previously suggested Ferrari could quit F1 if they aren't happy with the proposals, speaking out against the standardisation of F1 engines. He's said placing too many restrictions on what teams can do with their engines will make F1 like NASCAR, and more of a spectacle than a sport.
According to news agency Reuters, Marchionne confirmed Ferrari are encouraged by the extent of the changes put forward by Liberty, describing the proposals as a potentially workable system for Ferrari. While speaking in a conference call to analysts following the publication of Ferrari's latest financial results, Marchionne insisted F1 mustn't "dumb down" engine development in order to make the sport more attractive to new entrants.
However, Marchionne did raise concerns about the economic proposals put forward by Liberty. As well as the engine changes, F1 bosses revealed plans to introduce a cost cap and have a fairer distribution of revenues in a bid to level the playing field. The Ferrari man admitted that's something he wants to discuss with Liberty further, and that if a solution can't be found the manufacturer could still pull out.
Liberty spoke to the teams about the plans at the Bahrain Grand Prix last month, and according to Ferrari team principal Maurizio Arrivabene a deadline of the end of May was set for finalising the rules. While Ferrari are still considering their future in F1, there are a number of manufacturers reported to be interested in entering the sport, including Aston Martin, Cosworth and Porsche.