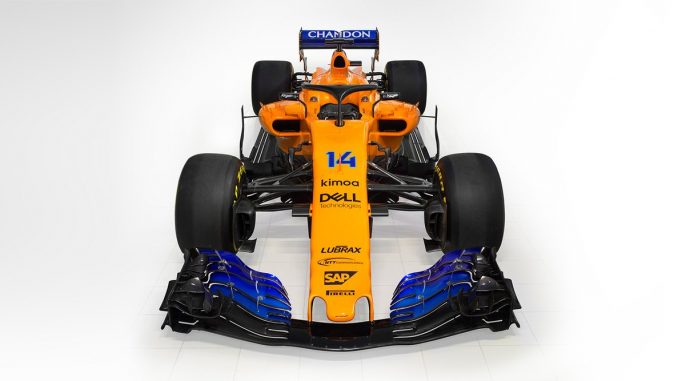 McLaren have launched their 2018 car, and as expected it's got an eye-catching new livery for the 2018 Formula 1 season.
The team have returned to the papaya orange look paired with blue for their first car under their new partnership with Renault. McLaren decided to use the iconic colours first introduced by the team 50 years ago, insisting they're at their best when their bravest.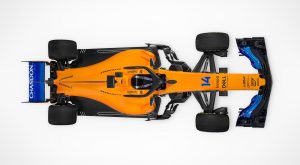 McLaren says the MCL33 builds on last year's car, but improvements have been made to optimise the packaging of the new Renault engine and incorporate the halo device.
Two-time world champion Fernando Alonso will be juggling his F1 commitments with a drive for Toyota in the World Endurance Championship this year. Speaking about the MCL33, he said: "Looking at our new car, I feel incredibly excited – but also apprehensive. I know just how important this car is to the team, and I just hope that it delivers in the way we all want it to.
"If we're able to develop the key strengths of last year's chassis and marry it to an improved Renault power unit, then I think we'll be able to take a step forwards. The car certainly looks very neat and well thought-out, and I think the new colour looks really great; really eye-catching. I just want to get behind the wheel now!"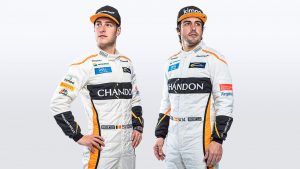 Teammate Stoffel Vandoorne added: "From my perspective, I really hope we can start the season with a stable platform that we're able to develop quickly and easily. It would be great to have a smooth few weeks of winter testing, and to go to Australia feeling confident about the year ahead.
"I've been training hard all winter and feel as ready as I can be to get back into the cockpit. I'm fit and focused, but I'm also relaxed, because I think we've had a very productive winter and have designed a very capable new car. I can't wait to put it to the test."
The livery isn't just about how it looks this year – McLaren have teamed up with AkzoNobel for their paintwork. The company developed an innovative coating system to reduce the weight of the paint and the processing time by more than 50%. Keeping weight down on the car is even more important this year with the addition of the halo.
The car will be on track today, despite pre-season testing not getting underway until Monday. The team is conducting a filming day in Spain before testing starts at Circuit de Catalunya on Monday.