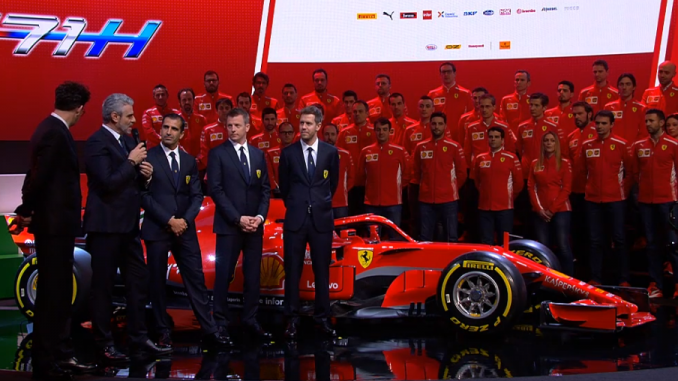 Ferrari are the latest team to launch their 2018 Formula 1 car, unveiling the SF71H at an event in Maranello this afternoon.
The team says the new car has a longer wheelbase, more aggressive sidepods and overall tight packaging as they bid to close the gap to Mercedes.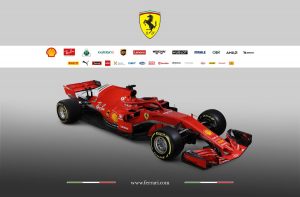 The team says this car has been designed to make the most of the experience gained last year. Changes have been made to the suspension after a year of running on wider Pirelli tyres, while the side dimensions and cooling system have also been updated.
Kimi Raikkonen was quick to praise the car at the launch, adding "when it looks nice it's usually quick", while Sebastian Vettel said he couldn't wait to get out on the track and find out how the car feels.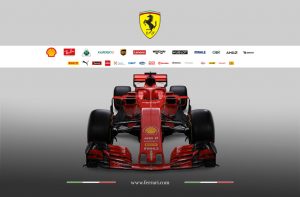 Speaking at the launch, team principal Maurizio Arrivabene said: "When you're going to see a new Ferrari I think it's always a special day for the automotive world. This is something for me that is always special. There is no off season. We start working on this new car even before the end of the season. During the winter, during January, during February until a couple of hours ago everybody was working very hard to share and build every single detail of this car."
Raikkonen said: "The halo, it looks different but to be honest we tried it last year a few times and it wasn't a big difference for me, you get used to it and you don't really notice it. Obviously, with this car it's designed into it so it should be even better, it should be less visible when you're driving. With all the regulation changes cars look different but we get used to it."
Vettel added: "Now is the time when you see the car and it's all ready and you want to get in and you want to go out on the track and have a go. We can't wait to get out on the track to see how the car performs, how it behaves. It think that's the answer we all want to get and we go from there. The real magic happens underneath from what you can see but every little details matters, every little part makes a difference and I think this year's car is a big step from last year."
The car will be on the track before the start of pre-season testing next week. The SF71H will now be transported to Barcelona ahead of a filming day at Circuit de Catalunya on Sunday.