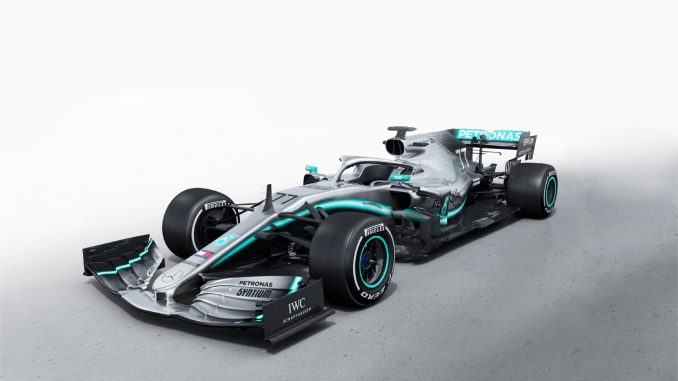 The 5th launch of the 2019 F1 season is here and it's Mercedes that have revealed their car this morning. The W10 EQ Power+ made its debut at a shakedown and filming session at Silverstone. The 2019 contender ran on the 2.98 km Silverstone International Circuit this morning with Valtteri Bottas behind the wheel, to be followed by Lewis Hamilton this afternoon.
Compared to its predecessor, the Mercedes-AMG F1 W10 EQ Power+ has been changed substantially. The majority of those modifications were driven by the significant changes to the Technical Regulations.
"Regulation changes are both opportunity and threat," said Technical Director James Allison. "They are an opportunity because all the old assumptions about what you need to have to be quick are swept away and, if you are fleet of foot and smart in dealing with that, you can do better than all the other teams that are tackling the same change. They are a threat because if you are not as smart and you didn't see how to make the most of these new regulations, then you'll certainly suffer in the coming season. But they are always exhilarating because you have that sharp sense of anxiety that you might not be doing enough but equally the thrill and excitement of looking forward to finding out." for the 2019 Formula One season.
While the chassis development was partly driven by regulatory changes, the Power Unit regulations remained largely stable, making the development work more of an evolutionary process in which the team worked hard to achieve two main goals – improving performance and reliability.
Managing Director Andy Cowell said We've made changes to the cooling architecture of the Power Unit, which hopefully provide aerodynamic benefit on the car and also provide efficiency benefit on the Power Unit – so, hopefully a win on both the chassis and on the Power Unit,"
The team have released a few rendered images of the car and will be releasing some on-track photos later today which we'll have as soon as they're available