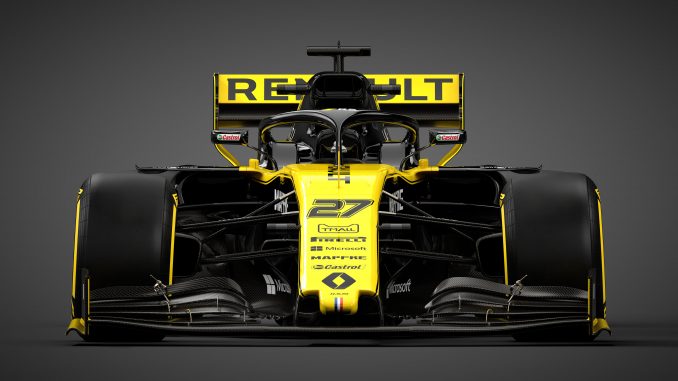 Podcast: Play in new window | Download
Subscribe: Apple Podcasts | RSS
It's Launch week and so far we've seen… some 2018 cars in fancy dress and renderings of 2019 cars where you don't get to see too much technical detail on them. But let's not spoil things by putting the launches in a negative light, let's just enjoy the fact that we're getting ever closer to the start of the 2019 F1 season.
This week on the podcast we take a look at the HAas, Williams and Toro Rosso cars as they were the 3 of them that were launched before we recorded, with our cover stars Renault unveiling their challenger on Tuesday morning (of course!)
We've got a few other things to talk about as well with the increasing rumours of the return of the Dutch Grand Prix along with the uncertain status of 5 races that are on this year's calendar.
And of course there's the usual features like a Formula Lee Winter series reminder (Monaco in the wet in a 1979 Ferrari) and a Who's a Total Shunt too. Don't forget about our extra show on our Patreon page where you can get an exclusive extra podcast for as little as $1 a month. And if you want your own 3Legs4Wheels t-shirt  you can get one from our shop at Teepublic
Enjoy
As always, you can listen here or on Stitcher and iTunes and most other podcast apps too along with Acast and TuneIn Radio (which means we now play on Alexa devices!)