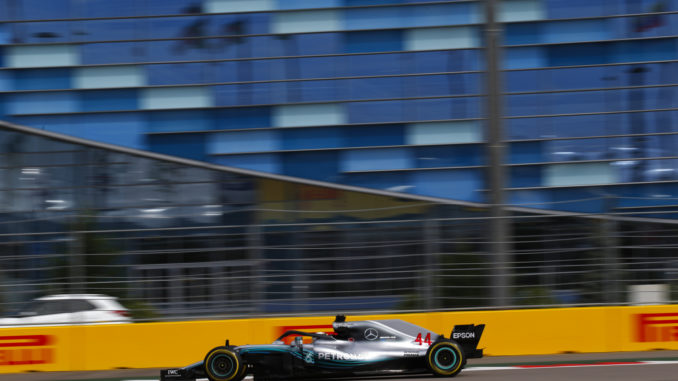 Lewis Hamilton will have more sets of medium tyres than anyone else on the grid for next weekend's Russian Grand Prix in Sochi.
Pirelli has published each driver's selected sets ahead of the trip to the 2014 Winter Olympic Park, with the C4, C3 and C2 compounds being used for the 16th round of the 2019 season.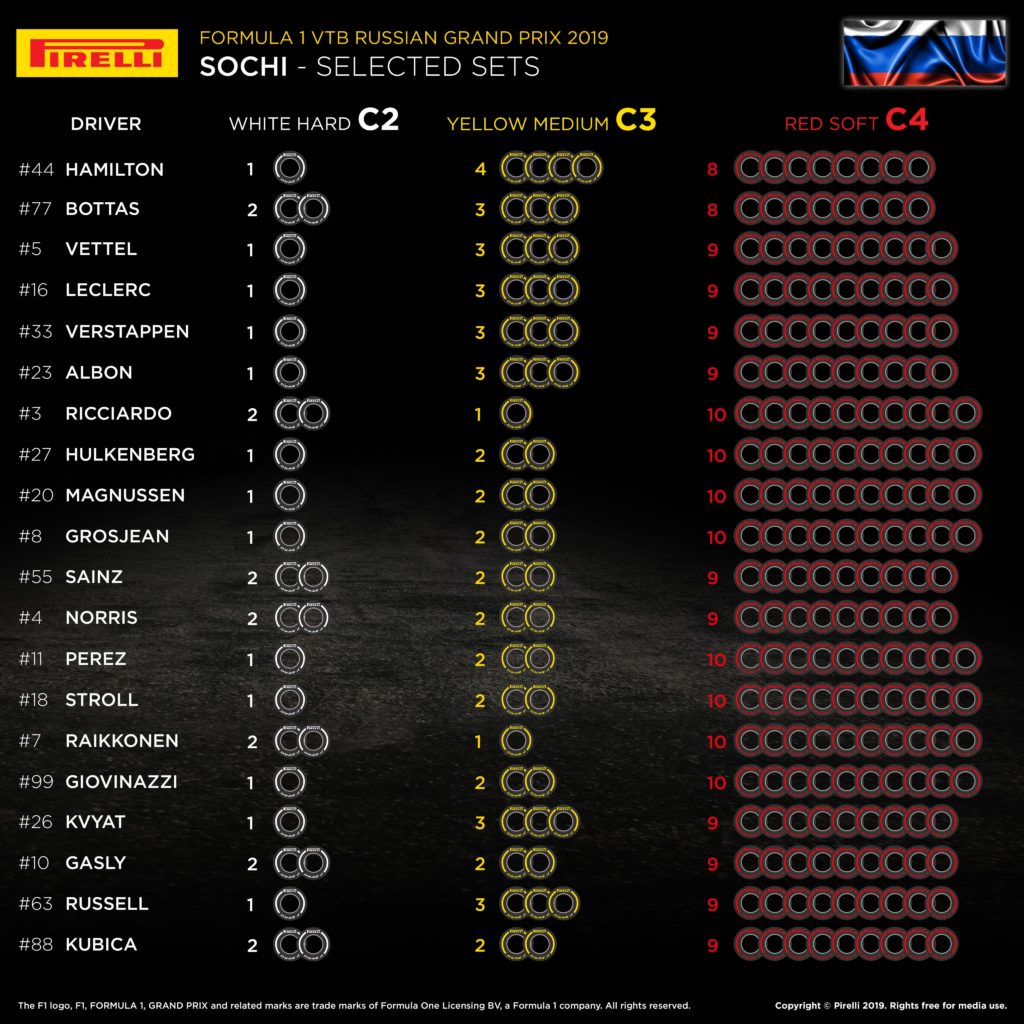 Mercedes is the only team opting for just eight sets of softs, with the rest of the grid going with nine or 10. As a result, Hamilton has four sets of mediums, while teammate Valtteri Bottas has an additional set of the hardest tyre. The Finn, along with both drivers from Ferrari and Red Bull, will instead have three sets of the C3 compound, and is the only driver in the top three teams to have more than one lot of the hard tyre.
The rest of the grid is divided, with four teams banking on the soft tyre being a strong option. Renault, Haas, Racing Point and Alfa Romeo each have 10 sets of softs for their two drivers. Daniel Ricciardo and Kimi Raikkonen both have two of the C2 sets, leaving them with just one set of the mediums.
Half of the teams have given both drivers the same tyre selections, with the other five varying the number of hards and mediums available in each side of the garage. Bottas, Ricciardo, Raikkonen, Pierre Gasly and Robert Kubica each have one more set of hards than their teammate, and one fewer set of mediums.