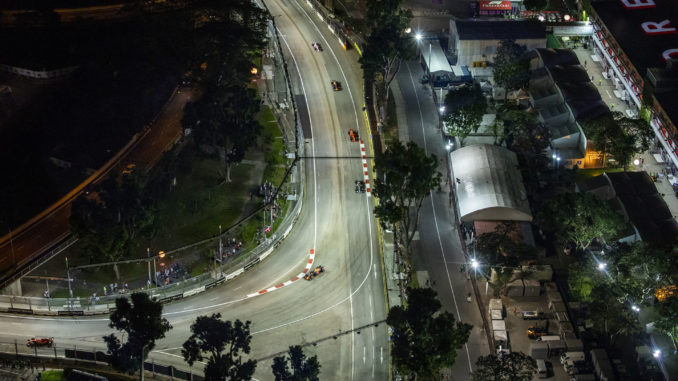 Podcast: Play in new window | Download
Subscribe: Apple Podcasts | RSS
We promise you that the title of this week's podcast will make sense when you listen to it!
This week on the podcast we're joined by the one and only Virtual Stat Man Sean Kelly who, amongst other things (like recipe ideas) gives us his usual insight into the world of F1. If anyone caught the Sky commentary on the Italian Grand Prix a couple of weeks ago you'll know that there was some dispute over whether it was the 89th or 90th running of the race. Thankfully Sean's able to clear it up for us and explain how this happened along with what research actually went in to this!
Of course, we couldn't have Statman on the show without an extra Total Shunt, so we've dug out the toughest one (or what Paul thought was the toughest one) in the pile for him along with a more normal one for the rest of the team.
We've also got our take on the latest F1 news and a preview of this weekend's original F1 Night Race, The Singapore Grand Prix.
There's also the usual features with along with a rinder about the current Formula Lee challenge (Singapore in the dry in a Ferrari) and don't forget to sign up for our league in the official Fantasy F1 game and we've got our own predictions league running too that you can take part in.
Don't forget about our extra show on our Patreon page where you can get an exclusive extra podcast for as little as $1 a month. And if you want your own 3Legs4Wheels t-shirt you can get one from our shop at Teepublic
Enjoy
As always, you can listen here or on Stitcher and iTunes and most other podcast apps too along with Spotify, Acast and TuneIn Radio (which means we now play on Alexa devices)