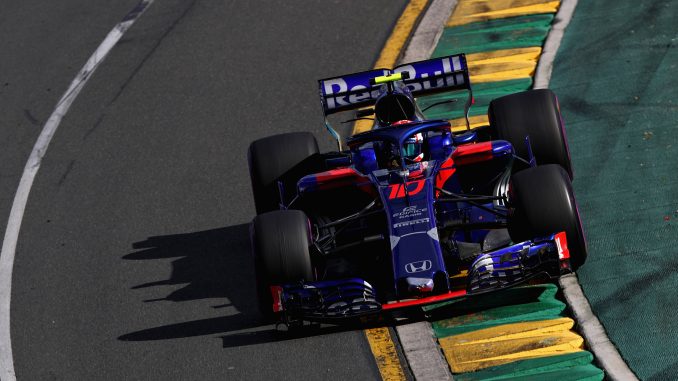 Brendon Hartley and Pierre Gasly will both have new turbochargers and MGU-H components in their cars for this weekend's Bahrain Grand Prix after Honda brought in updates for the parts.
Gasly's race in Australia was cut short due to a problem with the MGU-H and turbo last month, resulting in the damaged parts being taken to Honda's headquarters for further investigation.
Now, the engine manufacturer has confirmed modifications have been made in a bid to avoid a repeat of the failure at the second race of the season. Gasly will also have a new internal combustion engine, as the one he used in Melbourne was damaged by the problems with the other components.
Honda previously indicated that they would attempt to repair the damaged parts from Gasly's car so they could be used again later in the season. Each driver is limited to three turbos, MGU-Hs and internal combustion engines this year, meaning the Frenchman has only two of each component for the remaining 20 races in 2018. Grid penalties were a problem for Toro Rosso towards the end of the 2017 campaign, and the team could find itself in the same position again if it uses too many new elements.
Hartley is in a slightly better position – he'll have the updated components on his car this weekend, but his internal combustion engine is fine after Australia. Although the new spec turbo and MGU-H are being used, the New Zealander's car finished the race in Melbourne, which means his original components should still be in working order if they're needed later in the year.
Honda are hoping the changes make their power unit more reliable. Technical director Toyoharu Tanabe admitted in Honda's race preview that Bahrain is a tough track on the engine. Honda will be hoping for a better result with Toro Rosso than they managed as McLaren's engine supplier last year. Stoffel Vandoorne missed the race altogether due to a power unit problem, while Fernando Alonso retired with engine issues a couple of laps before the end, although he was still classified in 14th.