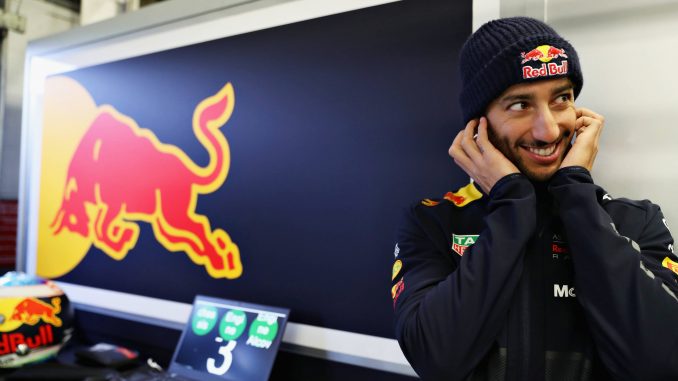 Daniel Ricciardo has insisted he won't be disrespectful to anyone when he decides his future in Formula 1.
The Red Bull driver is out of contract at the end of the 2018 season, and has been linked with moves to Mercedes and Ferrari, as well as a potential new deal with his current team.
The Australian admits he's likely to have more than one option for 2019 and beyond, but is keen to go about contract negotiations the right way, without speaking disrespectfully about any teams. Ricciardo told Autosport he may decide to move on, but won't speak badly of Red Bull if he does, acknowledging that the team has done a lot for his career so far, and that it wouldn't feel right to speak disrespectfully about them.
Ricciardo's future is expected to be as dependent on others' performances in 2018 as his own, with Valtteri Bottas and Kimi Raikkonen on one-year deals at Mercedes and Ferrari respectively. If either of those two teams want to make a change, Ricciardo could be an option, but if the two Finnish drivers perform well, those options could be off the table for Ricciardo.
Ricciardo has been backed by Red Bull since 2008, racing in a number of championships while part of their junior team, including Formula Renault Eurocup, British Formula 3 and Formula Renault 3.5, before being appointed as Toro Rosso's test driver in 2010. Red Bull even loaned Ricciardo to HRT in 2011 to give him his Formula 1 debut before putting him in a Toro Rosso for 2012.
Ricciardo has already spoken about his desire to sign for a team that can give him a championship rather than a big payout. Uncertainty over Red Bull's engine supplier could form part of his decision. The team is in the final year of their agreement with Renault, and Toro Rosso's switch to Honda is thought to be a test for the Japanese manufacturer ahead of potentially supplying both teams from 2019. Honda hasn't been a competitive option since returning to F1 in 2015, and their unreliability could put Ricciardo off a new deal at Red Bull. The 2021 engine regulations announcement could also be a factor. Ferrari have suggested they could quit F1 if they're not happy with the engine proposals from 2021 – Ricciardo may not want to join a team with an uncertain future.
Red Bull's motorsport advisor Helmut Marko previously revealed the team and Ricciardo have set a deadline for agreeing a new deal. Although Marko didn't confirm the date, Ricciardo has said he expects contract talks to resume this month, with a two-week break coming up between the Chinese and Azerbaijan Grands Prix.