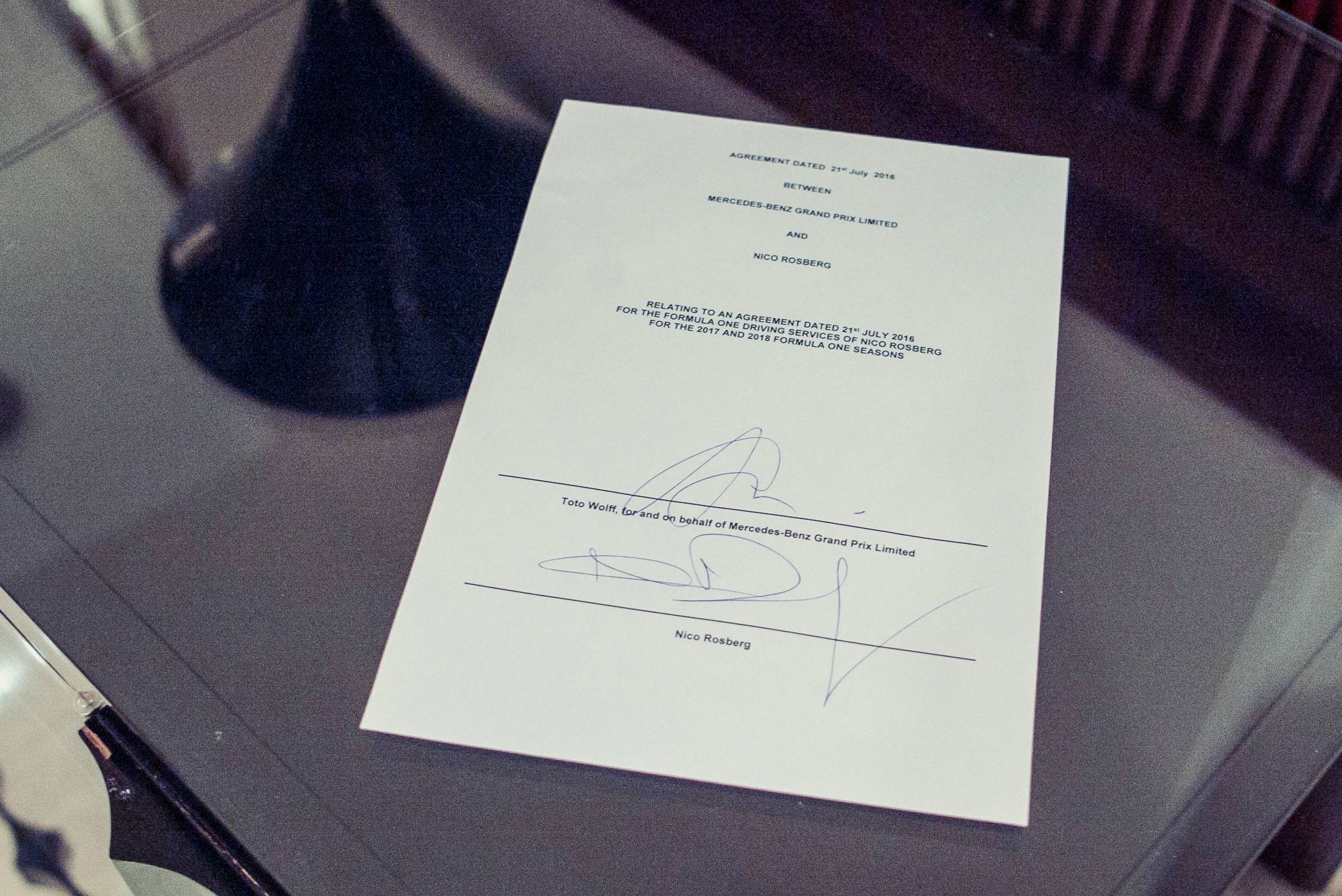 After months of speculation and negotiations, Nico Rosberg has finally put pen to paper on a new 2 year contract with Mercedes. This will keep him at the team alongside Lewis Hamilton till the end of the 2018 season.
Of course Mercedes and Nico being who they are couldn't do a simple announcement, they had to take it one step further and actually release videos of the "historic" event.
None of us at 3L4W are sure what to make of these, but we'll leave them here without comment…
The first video is the actual signing of the actual contract (We think that's what they want us to think anyway!) and the 2nd video we'll just let speak for itself…
We'd like to congratulate Nico on the new contract, but please turn the smug down!
I'm sure we'll have something to say about this on our next Podcast, but in the meantime there's this week's preview of the Hungarian Grand Prix