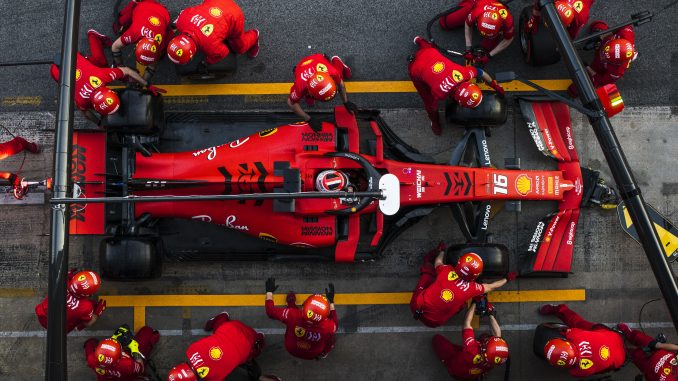 Pirelli has announced each drivers' tyre choices for next weekend's Australian Grand Prix.
There's a new look to the compounds this year. Gone are terms like hypersoft and supersoft, with each race having a hard, medium and soft tyre. Five different compounds will be used over the course of the season, and for the race in Melbourne it's C2 as the hard, C3 as the medium and C4 as the soft.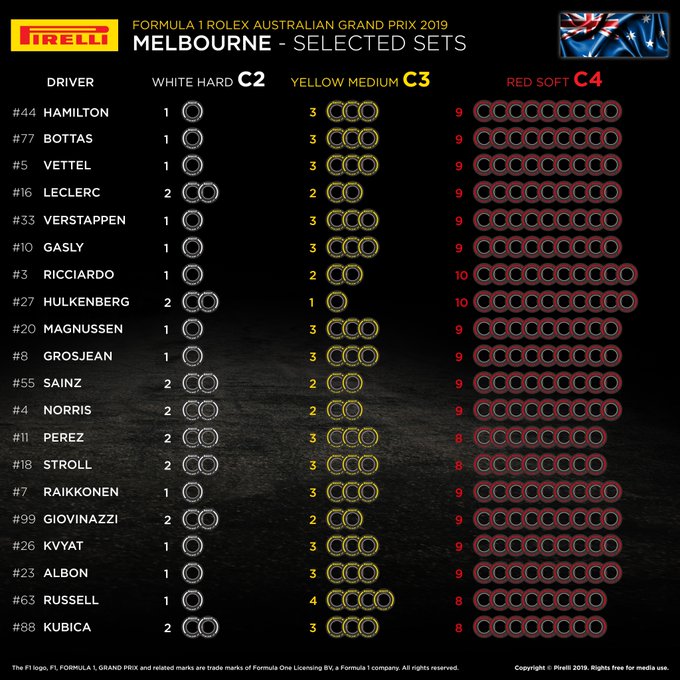 Every driver will have just one or two sets of the hard tyre and most have gone with nine of the soft. However, Renault are going with a more aggressive approve, giving Daniel Ricciardo and Nico Hulkenberg 10 sets of the soft, while SportPesa Racing Point and Williams have opted for fewer of the red tyre, bringing just eight softs.
The variations mean Hulkenberg will be the only driver on the grid to have just one set of medium, while George Russell has more of the yellow-banded tyre than any other with four.
Ferrari, Renault, Alfa Romeo and Williams have split their drivers' strategies, giving one driver an extra set of hards and fewer mediums compared to their teammate, while the remaining six teams have given both drivers the same options.