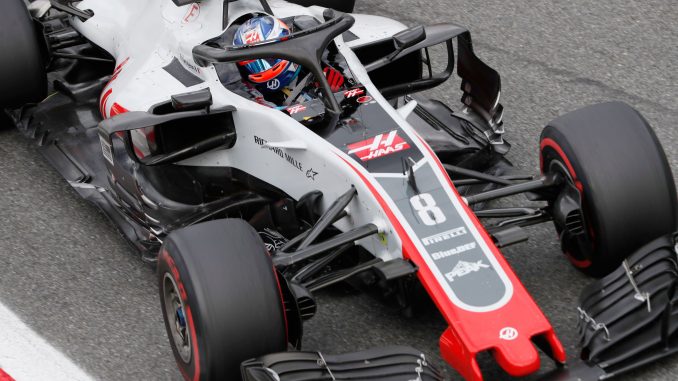 The Haas F1 team have lost their appeal over the disqualification of Romain Grosjean from this year's Italian Grand Prix in September. The French driver initially finished in 6th place at the Monza race, but was removed from the final classification after a protest from Renault over the legality of the floor of the number 8 car, specifically that the floor didn't meet the FIA requirements of a 50mm radius at each front corner of the reference plane.
The team subsequently took their case to the FIA's International Court of Appeal to put their case forward that while they knew that the floor didn't conform to the specifications, as they had been informed at the Canadian GP, they had not had enough time to have replacement parts manufactured due to the F1 summer break where teams must shut their factories down and no work is allowed to be carried out.
After the hearing in Paris on Thursday (November 1st) where the FIA upheld the original exclusion, team principle Gunther Steiner said "Obviously we are disappointed not to have won our appeal." And added "We simply move forward and look to the final two races of the year to continue to fight on-track, earn more points, and conclude our strongest season to date in Formula 1."
Haas are currently in 5th place in the constructor's championship on 84 points, 30 behind 4th placed Renault and 22 ahead of 6th placed McLaren, while their drivers are currently in 9th place (Kevin Magnussen 53 points) and 13th place (Romain Grosjean 31 points) with 2 races remaining this season.
3Legs4Wheels will have full coverage of the lead up to the end of the 2018 season with our live race blogs and weekly podcasts.