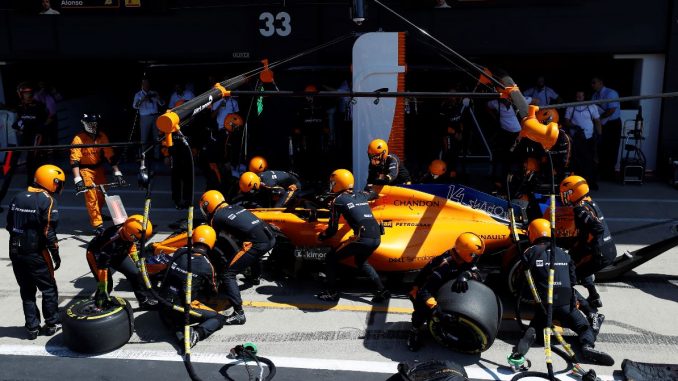 Pirelli has revealed the selected sets for each driver for the Belgian Grand Prix and Italian Grand Prix, with both races using the medium, soft and supersoft tyres.
Most of the front runners will have six or seven sets of the supersofts for the first race after the summer break, but Red Bull have opted to give an extra set of the softest compound to Daniel Ricciardo.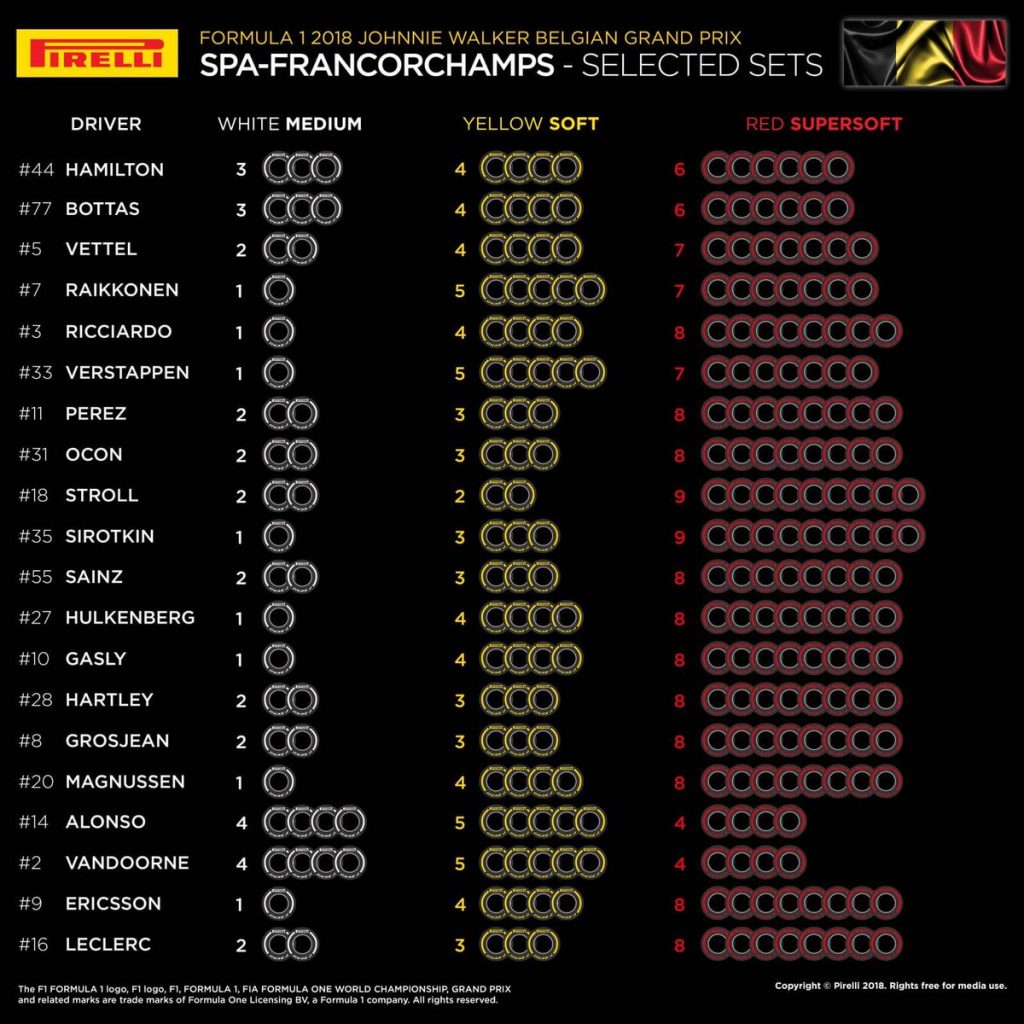 Mercedes will have more medium tyres than any of their rivals. Most drivers will have just one or two sets of the white-striped tyre, but the Silver Arrows will have three – only McLaren have elected to use more.
McLaren have gone with a particularly conservative set choice for Belgium. Fernando Alonso and Stoffel Vandoorne will each have just four sets of the supersofts – 13 drivers elsewhere on the grid will have eight or more.
While Red Bull appear to like the supersofts for Spa, the team aren't as keen on the red-striped compound for Monza. Max Verstappen will have seven sets of the softest compound, the same as the McLaren duo – no driver will have fewer. The Dutchman will also be the only driver on the grid to have five sets of softs.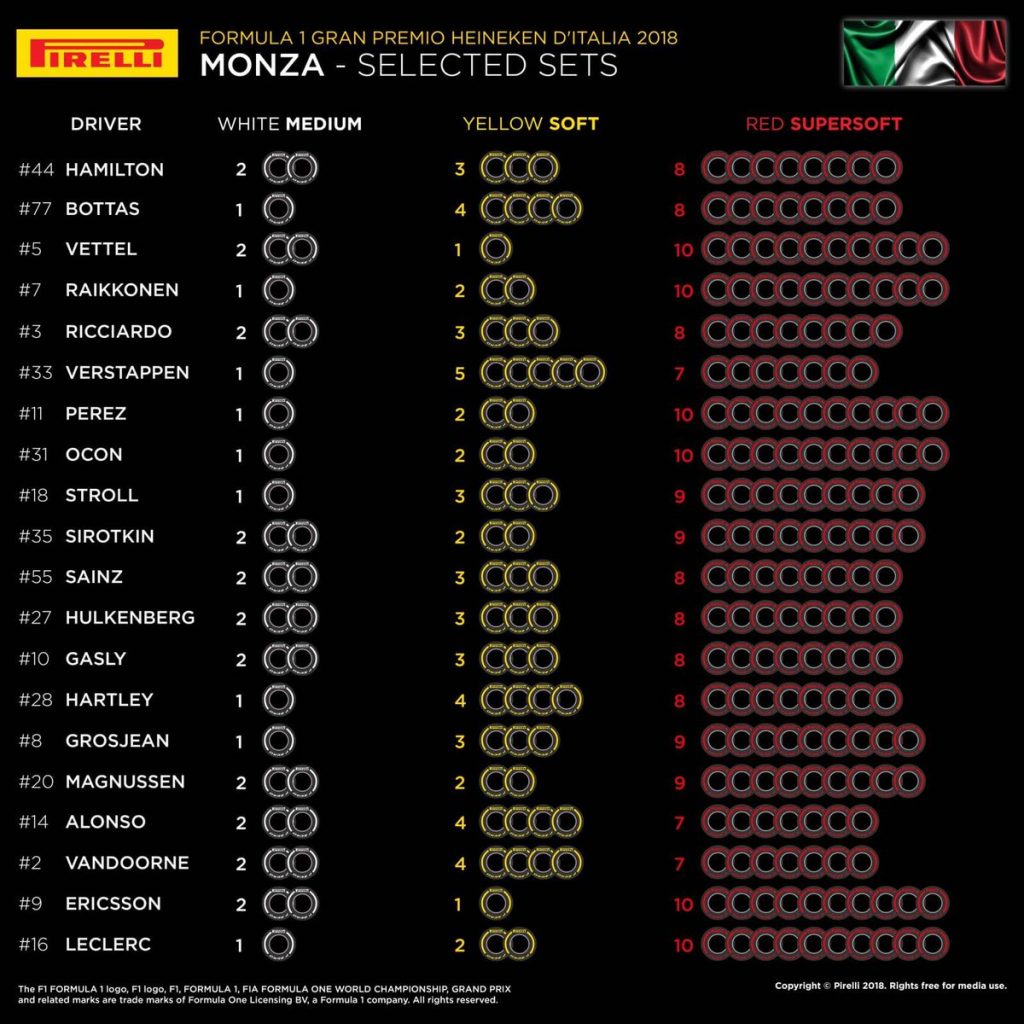 His teammate and the Mercedes duo will each be able to use eight sets of supersofts over the weekend, while Ferrari will have 10. Force India and Sauber are the only other teams to have as many sets of the supers for the trip to Italy. Sebastian Vettel and Marcus Ericsson are the only drivers to have just one set of softs, while no-one has more than two sets of mediums.
For Belgium, half of the teams have the same selected sets for both drivers, while Force India, Renault and McLaren are the only ones not to split their strategies for Monza.