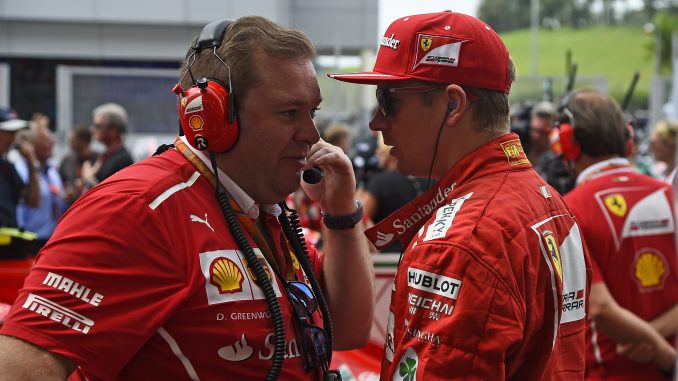 Kimi Raikkonen will have a new race engineer for the 2018 Formula 1 season following David Greenwood's departure from Ferrari.
Greenwood has left the team after three years working with Raikkonen. He joined the team in 2015, having previously been the chief engineer for Marussia.
It's reported that Greenwood will be working with former Marussia boss  Graeme Lowden again, having been linked with a role at the Manor World Endurance Championship team ahead of their debut in the LMP1 class.
Ferrari are yet to name a replacement for Greenwood, but Eurosport reports an announcement will be made in the coming weeks ahead of the start of pre-season testing.
Greenwood was hired in the second year of Raikkonen's current stint with Ferrari after the Finn struggled to build a working relationship with Antonio Spagnolo. It was claimed Raikkonen wanted to take Mark Slade with him when he moved to the Italian team from Lotus in 2014, but Slade didn't want to relocate to Italy.
Raikkonen is usually a man of few words, but he's spoken highly of Greenwood, telling the Italian media that the Englishman is "really clever" and "does things exactly as they should be done." Raikkonen also admitted he prefers working with an English engineer to an Italian one.
2018 is a big year for Raikkonen if he wants to continue at Ferrari beyond the end of the season. Ferrari president Sergio Marchionne has said the Finn needs to be more consistent, and warned that this is the last year he'll be given to find such consistency. However, Raikkonen believes he only needs to make small changes to challenge for the title this year.
Ferrari will be launching their 2018 car on February 22nd – just over six weeks from now. Just four days later the first pre-season test gets underway in Barcelona.