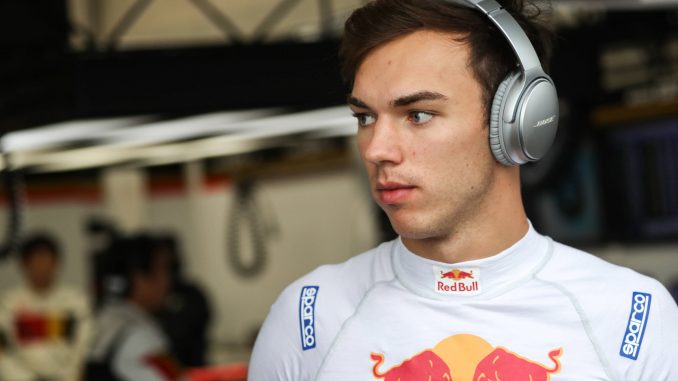 Pierre Gasly claims he's proof a driver doesn't need financial backing to secure a seat in Formula 1.
The former GP2 champion made his debut with Toro Rosso towards the end of the 2017 season, doing enough to secure a full-time drive with the team for 2018.
Speaking to Autosport, the Frenchman insists he didn't have a manager and didn't pay for his seat, proving it's possible to secure an F1 drive without money.
Gasly admits getting a drive in F1 isn't always about performance, and that some drivers need to have strong back-up to attract interest from teams. However, he insists he did it alone, fighting against "all the big sharks in this paddock".
Gasly may not have sponsors and backers funding his place in F1, but he's been part of the Red Bull family since 2013, joining their development programme after winning the Formula Renault Eurocup title. Most drivers who have entered Formula 1 in the last couple of years have done so with the backing of a team rather than sponsors. Four drivers made their F1 debuts in 2017 – Gasly, Brendon Hartley, Antonio Giovinazzi and Lance Stroll. All except Stroll have come through a young driver programme, while the Canadian used sponsorship to pay for his seat with Williams.
Some had thought Gasly's chance in F1 would come sooner after Daniil Kvyat started to struggle in 2016 after being demoted back to Toro Rosso and replaced by Max Verstappen at Red Bull, but he ended up spending last year in Super Formula in Japan instead. The 21-year-old believes having to wait an extra year has made him mentally stronger and that he's learned from the experience.
Gasly has certainly produced on track in his career so far. In addition to his GP2 and Formula Renault titles, he was the runner up in his first and only season in Formula Renault 3.5, and finished second in his debut Super Formula campaign last year. Gasly's progression to F1 may not have been assisted by financial backing, but his ties with the Red Bull programme have obviously helped. With Toro Rosso switching to Honda engines this year though, we might have to wait a couple of seasons to see if Gasly can truly be competitive in F1.