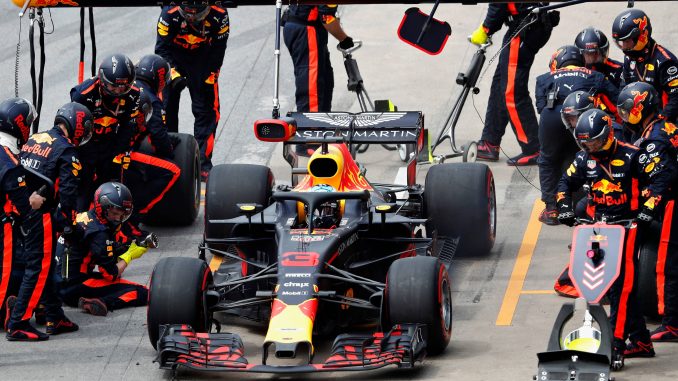 Red Bull will have fewer ultrasoft tyres at the French Grand Prix than Mercedes and Ferrari.
Pirelli have unveiled the selected sets for the first F1 event in France since 2008, with Red Bull opting to bring fewer of the softest compound in use at the race than any other team on the grid.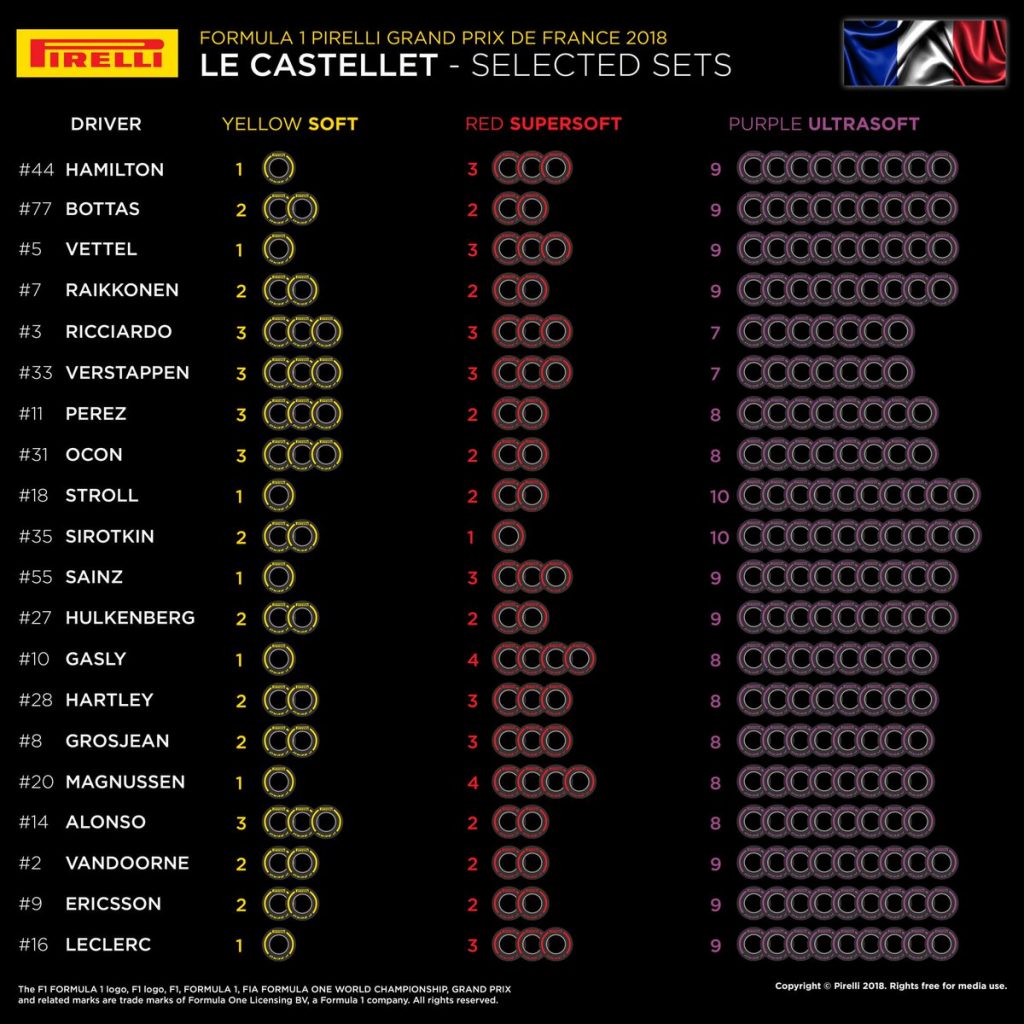 Daniel Ricciardo and Max Verstappen will each have seven sets of the ultrasofts for the race at Le Castellet, while both Mercedes and Ferrari have nine sets. Every other driver on the grid will have eight or nine sets for the race, except the Williams duo of Lance Stroll and Sergey Sirotkin, who will be able to use 10. At recent races, Red Bull have typically favoured the softest tyre on offer, while Mercedes have been more conservative at the last couple of races, but that is set to change at the French Grand Prix.
The lack of ultras for Red Bull means they'll have more supersofts and softs, suggesting the team is focusing on race strategy rather than qualifying at the track, which typically favours cars with better power units due to its long straights. Verstappen and Ricciardo will have three sets of each of the other compounds in use in France, while Valtteri Bottas and Kimi Raikkonen will have two of each, compared to Sebastian Vettel and Lewis Hamilton, who have just one set of softs and three supers.
Two softs, two supers and nine ultras is the most popular choice across the grid, with five drivers selecting those sets for the weekend. However, there is plenty of variety among the 20 drivers, with eight different mixes of the three compounds being used across the field. Red Bull and Force India are the only two teams giving more drivers the same mix of tyres for this race. With F1 having not raced at Le Castellet since 1990, or on the full circuit since 1985, it seems the teams aren't sure which Pirelli compounds will be the best on their cars.