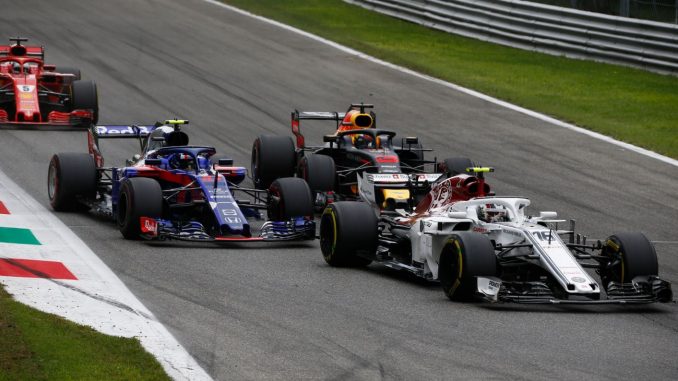 Sauber hope next year's changes to Formula 1's technical regulations will allow the team to close the gap to those at the front of the grid.
The sport announced plans to simplify the front wing and make the rear wing larger from 2019, which it's hoped will increase on-track overtaking.
After scoring just five points throughout the entire 2017 season, Sauber's partnership with Alfa Romeo has helped the team claim 19 points so far this year, leaving them comfortably ahead of Toro Rosso in the constructors' standings.
Sauber's technical director Simone Resta confirmed the team is already focused on next year's car, and is optimistic they'll be closer to getting both cars into Q3 by the end of the current campaign. In an interview with RACER, Resta said he believes the changes give the midfield teams a big opportunity to get among the cars at the front of the field.
The new front wings will see fewer elements included at the front of the car, with outflow strictly limited, while the bigger rear wings should increase the impact of the drag reduction system. The FIA has also approved changes to the wing mirrors in a bid to improve visibility, particularly with the changes to the rear wings, while bargeboards will be smaller and drivers will be able to use more fuel.
Sauber will also be hoping the addition of Kimi Raikkonen will help the team be among the points more often. The team confirmed the signing of the 2007 world champion on a two-year contract earlier this week, after Ferrari announced Charles Leclerc would be heading in the opposite direction. It's unclear who will be the Finn's teammate, as Marcus Ericsson has shown improvements this year, but Ferrari are understood to have a say on one driver in the team through the Alfa Romeo tie-up, which could create an opening for Antonio Giovinazzi.