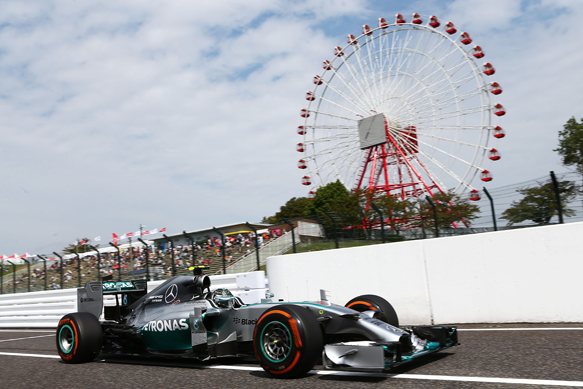 Chris posted this last year just before the Japanese Grand Prix and after mentioning it in this week's podcast it seemed like a good idea to give this another airing. Obviously we don't recommend alcohol for this, so your energy drink of choice or maybe a decent coffee given the hour that the race is on for UK & US viewers!
The Japanese Grand Prix drinking game?
If you're one of those throwing an all-nighter at some point this weekend and intend to stay up to watch a Japanese Grand Prix session or two, use this game to ensure everyone stays awake and well lubricated. The rules are; to drink a shot (of a poison or a cure, it's your choice) every time you see one of the following things:
1.) a Japanese fan with a hat in the shape of a Formula One car
2.) a Japanese fan with the Japanese flag painted on their cheek(s).
3.) a Japanese fan dressed as a Formula One car. Drink twice if they are a transformer.
4.) a Japanese fan draped in the flag of their favourite driver, with their name on it. Drink twice if the name is spelled incorrectly.
5.) a long camera shot of the ferris wheel, panning out to show the grid/paddock area.
6.) a replay of the Senna & Prost collisions.