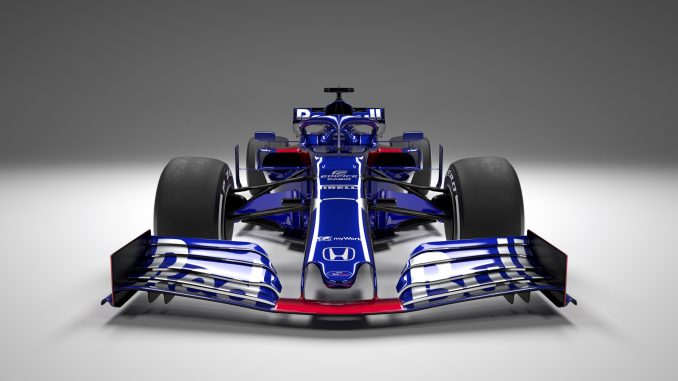 Toro Rosso became the 1st of 8 teams to launch their cars this week when they unveiled the STR14 online.
This is the 2nd year that the team will be powered by Honda engines after swapping power suppliers with McLaren before the 2018 season and they're hoping to improve on last season's 9th position in the constructor standings, ahead of only Williams.
At the launch of the car, the team and Honda had a few things to day:
Franz Tost (Team Principle) – "…as is always the case before the start of a season, it's too early to say and we don't want to set a specific target – at least not now. All things considered, the quality of the synergies with Red Bull Technology, the belief in our very high level of in-house technical knowledge, the impressive development trajectory Honda has shown so far, and the couple of strong young drivers we have available make me feel confident…"
Jody Egginton (Deputy Technical Director) – "Nothing has changed in terms of the design process of laying the car out, we just have a few less variables to play with. However, within the framework of a fixed amount of available resource, this can provide an opportunity as it allows more focus on other areas of the car concept which in turn can bring
Toyoharu Tanabe (Honda F1 Technical Director) – "In simple terms, our aim is to achieve better results than in 2018 for both teams. For our partnership with Toro Rosso, that means finishing higher up in the Constructors' Championship, scoring more points, running more reliably and, maybe even repeating last year's Bahrain result or doing better."
Rookie Alexander Albon will drive the car along with the returning Daniil Kvyat and we will get to see their first laps on the 18th at the 1st test in Barcelona (live on F1TV Pro and Sky Sports F1).