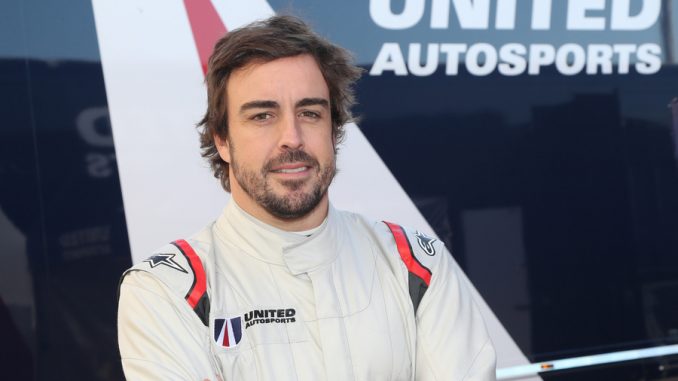 Fernando Alonso's 2018 just got even busier with confirmation that the Japanese round of the World Endurance Championship has been moved to avoid a clash with Formula 1's United States Grand Prix.
Toyota Gazoo Racing initially announced that the two-time F1 champion would have to miss the 6hrs of Fuji in October as it was scheduled for the same weekend as the race in Texas. However, the Toyota-owned circuit urged WEC to move the race forward a week.
WEC formally launched its 2018-19 super season today, confirming that the Fuji race will now be held on October 14th. This means Alonso will have five races in 28 days in September and October – starting with the Russian Grand Prix and ending with the Mexican Grand Prix.
The decision to move the race hasn't been well received with some drivers, as it means the 6hrs of Fuji now clashes with the final round of IMSA. A number of drivers compete in both series, including Olivier Pla who tweeted: "Many thanks @FIAWEC I can't believe you did it…your lack of consideration and respect for the drivers who had a contrat [sic] with a team in IMSA to race in NAEC the same weekend are unbelievable." Bruno Senna, Renger van der Zande and Mike Conway are among the other drivers likely to be affected by the change, although the latter has today agreed a new multi-year contract with Toyota which will likely soften the blow.
Despite facing the prospect of eight races in nine weeks to finish his year, Alonso described the announcement as "awesome news" on Twitter. Some fans disagree though, expressing disappointment on behalf of drivers now facing a clash, while others are unhappy having already booked travel for Fuji, branding the calendar change a "PR sideshow", "not so awesome news" and "very selfish and disrespectful".