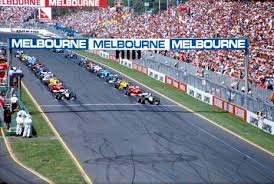 The CEO of the Australian Grand Prix Corporation says he's extremely happy with the work Liberty Media have been doing since taking charge of Formula 1.
The American firm has spoken about fan engagement and the F1 experience since taking over from Bernie Ecclestone in 2017, and recently held talks with grand prix promoters ahead of the start of the 2018 season.
Andrew Westacott, who is in charge of the season-opening Melbourne race, told Autosport that Liberty want to move F1 away from being a motorsport company and focus more on being a media and entertainment brand. Westacott welcomed the concept, hoping F1 will be able to combine great racing, an amazing spectacle and engaged fans.
Westacott believes F1 has huge untapped potential, and says the different approach Liberty Media has talked about is similar to what Melbourne has been doing for several years. He says F1 are building on Australia's initiatives, which has helped the race be in a stronger sales position several weeks from the event than it has been for a decade.
One of F1's recent changes is the later start for races, with all Grands Prix now starting at 10 minutes past the hour to allow broadcasters longer to focus on pre-race build up. Westacott is a supporter of the move, hoping it will allow most exposure for the city and for the viewer to experience the character of each event.
Liberty Media has already made a number of changes in a bid to engage more with the fans, such as relaxing rules on social media and the fan event that took place in London last year. F1's new owners have also experimented with different pre- and post-race procedures, such as having Michael Buffer introduce the drivers at the United States Grand Prix and a DJ on the podium in Mexico. The recent meeting with the race promoters suggests more new ideas could be on the way during 2018.