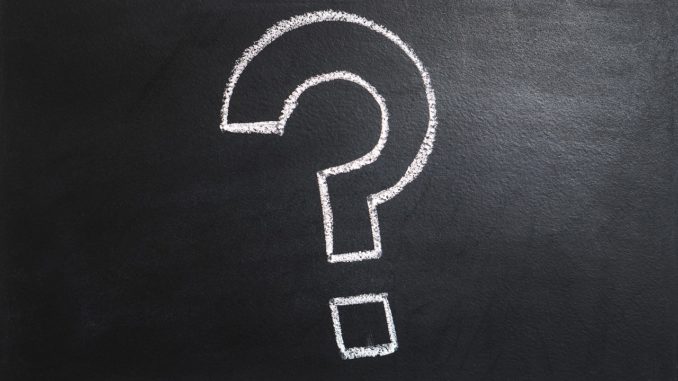 We've been talking about the current Silly Season on the last few podcasts and right now (still in the Summer Break) we're no closer to finding out which drivers will be changing teams, staying where they are, or indeed running out of chances for next season. So here's our team by team thoughts on what each of us (except Lee who did his list on his other F1 podcast) think things will look like next year.
McLaren
The Woking team were the first to break cover with their 2020 line up and nothing's changing for them with Carlos Sainz and Lando Norris both being signed up for next year
Now the fun starts…
Mercedes
The reigning World Champions have caused the most speculation this year with current number 2 driver Valtteri Bottas being in the middle of his 3rd one-year contract with the Silver Arrows and Toto Wolff's statement that he's got a straight choice between Bottas and Esteban Ocon to partner Lewis Hamilton in 2020. But could there be another name on the cards? Both Dan & Sian are of the opinion that Toto is telling the truth about the 2-way scrap for the seat and that the former Manor and Force India driver will get the call, whereas Paul thinks Mercedes won't rock the boat and stick with the current option. Chris on the other hand thinks that there will be a bit of a left field move and Daniel Ricciardo will somehow get out of his Renault deal and join his 3rd team in 3 years by making the switch
Chris
Dan
Paul
Sian
Lewis Hamilton
Daniel Ricciardo
Esteban Ocon
Valtteri Bottas
Esteban Ocon
Update 29th August: Valtteri Bottas will be staying at Mercedes for 2020
Ferrari
This should be simple to predict right? Both drivers are under contract for 2020 but is Sebastian Vettel going to walk or even retire. After losing the Canadian Grand Prix victory after his contentious penalty, various media outlets were commenting that he had never seemed so down and was even heard saying that "F1 wasn't the sport he fell in love with any more". So could we see the 4 time world champion on the way out? Actually none of us think so (sort of) and we're all in agreement that Ferrari will field an unchanged lineup next year (unless Vettel retires and then all bets are off)
Chris
Dan
Paul
Sian
Sebastian Vettel
Charles Leclerc
RedBull
Here's where it gets very interesting, when we first started talking about this, we were all of the opinion that Pierre Gasly wouldn't be in the car next year, then we found out that he wouldn't even be in the car for the next race and that Alexander Albon would get the call up to the big team from Toro Rosso for the rest of 2019 from the Belgian Grand Prix onwards. Max Verstappen seems to be as safe as he could be in his seat and if the rumours of his contract are to be believed then he can't activate a release clause in it as he's in the top 3 in the Driver's Championship. But it's who's going to be in the other car where things are up in the air. Dan and Sian both think that Helmut Marko (who actually makes the decisions and not Christian Horner) will give Daniil Kyvat another chance, while Chris & Paul reckon that Alex Albon will be the one to partner Max.
Chris
Dan
Paul
Sian
Max Verstappen
Daniil Kvyat
Alex Albon
Daniil Kvyat
Renault
This has been a tricky year for the Enstone team, with the car not performing anywhere close to where they thought it would, A $20 million dollar driver (Daniel Ricciardo) not bringing in anywhere close to the points to justify his salary and a general feeling of all round malaise in the team after finding themselves the 2nd best team to be powered by their own engines. Cyril Abitaboul has already said that they are potentially looking at options beyond Nico Hulkenberg and that's what 3 of us think they are going to do. Dan is the only one of us who thinks that Renault will keep their current lineup for next year, while the other 3 of us think there's going to be at least 1 change. Chris has already got Danny Ric leaving for Mercedes in a swap deal with Valtteri Bottas agreeing with Sian & Paul that there will be a French driver taking up the other seat, but there's a difference of opinion as to which one, with Sian predicting that Romain Grosjean will switch from Haas, while Chris & Paul think that Mercedes will release Ocon so that he can take the seat.
Chris
Dan
Paul
Sian
Valtteri Bottas
Daniel Ricciardo
Esteban Ocon
Nico Hulkenberg
Esteban Ocon
Romain Grosjean
Update 29th August: Renault have announced that Esteban Ocon will partner Daniel Ricciardo in 2020
Haas
The American team are in their 4th season in F1 and seem to be getting more press coverage for their drivers trying to wipe each other out than they do for their actual results. Team Principle Guenther Steiner made a name for himself on the Netflix series Drive to Survive with his "rock stars" comment and even though that wasn't related to their current driver battle, it fits in well with their current situation. Romain Grosjean has been with the team since the start with Kevin Magnussen joining after a frustrating year of finishing outside of the points for Esteban Guittierez with five 11th place finishes. Ro-Gro hasn't exactly made things easy with some off his shunts that didn't involve his team mate and K-Mag isn't really setting the world on fire either, So do they change one or both drivers, or give things another year to work out? None of us think that Grosjean has done enough to keep his seat for next year will be replaced by either Daniil Kvyat (Dan) ot Nico Hulkenberg (everyone else), only Sian thinks that K-Mag will keep his drive with the others convinced that the team will clear the decks and make a fresh start with 2 new drivers for 2020
| | | | |
| --- | --- | --- | --- |
| Chris | Dan | Paul | Sian |
| Nico Hulkenberg | Daniil Kvyat | Nico Hulkenberg | Nico Hulkenberg |
| Antonio Giovinazzi | Sergio Perez | Nyck de Vries | Kevin Magnussen |
Update 29th August: Guenther Steiner has confirmed that Kevin Magnussen is under contract for 2020
Further update 19th September: Haas announced Kevin Magnussen and Romain Grosjean have both been retained for 2020
Racing Point
Since the Lawrence Stroll headed consortium came in to rescue the Force India team last summer it's been pretty clear that for the foreseeable future one of the seats was going to be filled by his son Lance, regardless of how well (or not) he performs. The 2nd seat raises a few questions, the team showed loyalty to Sergio Perez, whose legal action stopped the team from falling into liquidation last year and put them in administration (Chapter 11 bankruptcy as it's known in the USA) instead, meaning that a single buyer could come in and rescue the team rather than having their assets sold off piece by piece to the highest bidder for each. It's been a known fact for the last few years that Checo has some serious backing behind him from various Mexican businesses and they are part of the decision making process for where he plies his trade. So will he carry on doing it in the pink car in 2020? Opinion is split on this as Dan & Chris Think he'll move elsewhere, while Sian & Paul don't. Dan thinks that as Perez will be moving to Haas then K-Mag will be available and will make the switch while Chris thinks that the Team Canada/Team Horton's lineup will happen with Nicholas Latifi moving up from F2
Chris
Dan
Paul
Sian
Lance Stroll
Nicholas Latifi
Kevin Magnussen
Sergio Perez
Update 30th August: Racing Point have confirmed that Sergio Perezz has signed a 3 year deal and Lance Stroll will continue with the team
Toro Rosso
Ah the meat grinder, the destroyer of careers, F1's own Hotel California (Daniil Kvyat can check out any time he likes, but he can never leave) They're already running a different lineup in Belgium to the one they had in Australia. Are they going to do something left field next year or will we get some stability from the team that was created to bring junior drivers up to the main RedBull team? Probably not, but it gives us all something to ponder. At the moment they have a returning Pierre Gasly in the car alongside a re-returning Daniil Kvyat, both of whom have found themselves promoted to RedBull and then demoted back to the "Italian" part of the team. There's a variety of opinions on who will make up the team at the start of 2020 (there's no guarantees that it will look like this at the end) with Alex Albon being in 2 of the lineups and Gasly making the cut in 3 with 3 debutantes getting the nod as well
Chris
Dan
Paul
Sian
Alex Albon
Patricio O'Ward
Yuri Vips
Alex Albon
Pierre Gasly
Nyck de Vries
Alfa Romeo
The Sauber managed team has now fully taken on the mantle of the Ferrari "B" Team from Haas, so much so that Ferrari have an option on one of the seats for as long as they are title sponsors and engine suppliers. This is why Antonio Giovinazzi is in the car this year instead of Marcus Ericsson (who now may lose his IndyCar seat thanks to McLaren taking over his current team). Kimi Raikkonen will be in the last year of his deal and possibly the final season of his career in 2020 and none of us can see him making a move from what he describes as his local team that's just a 30-45 minute commute form his home in Switzerland. So that leaves the other seat for Ferrari to do something with, should they choose. And they do have a few drivers under contract in testing and other roles including an former driver of theirs and a couple of very familiar surnames that they could drop in there to replace the incumbent Giovinazzi, who everyone bar Paul thinks will get the boot
Chris
Dan
Paul
Sian
Kimi Raikkonen
Mick Schumacher
Pietro Fittipaldi
Antonio Giovinazzi
Pascal Wehrlein
Williams
That leaves us with Williams, the team has been in turmoil for the last few years, in the boardroom, the design department and on the track too. Although the last couple of races have started to show that there just might be a light at the end of the tunnel and they are now in a position to get closer to the midfield. One of the problems that the Oxfordshire team has had is the recent number of pay drivers passing through the ranks, last season there was Canadian money from the Strolls, Russian funding for Sirotkin via SMP racing and this year it's Polish petrol that propping the team up with the funds that Robert Kubica has brought in to make his return to F1 after being sidelined since just before the 2011 season after his horrific rally crash. Talking of Kubica, it looks like the return hasn't worked and even though he's scored the team's only point of the season, it's the young Mercedes driver (and former podcast guest) George Russell that looks like the strongest driver in the car. George is on a 3 year deal and there's no reason to believe that he won't be there for at least the 2nd year of this contract in 2020, but with a new partner. But who? All 4 of us think that the other Williams seat will be taken by someone with serious backing behind them. Chris has Perez and his Mexican sponsorship there, Dan has gone for Bottas with help from Mercedes and Sian & Paul both think the current test driver Nicholas Latifi will make the jump and bring in skill and funding to the troubled Grove outfit
Chris
Dan
Paul
Sian
George Russell
Sergio Perez
Valtteri Bottas
Nicholas Latifi
So there you have it, our thoughts on what 2020's grid will look like. What are your opinions? Let us know in the comments, tweet us @3legs4wheels or drop us a message on Facebook with who you think we'll see where next year and we'll talk about it on an upcoming podcast.