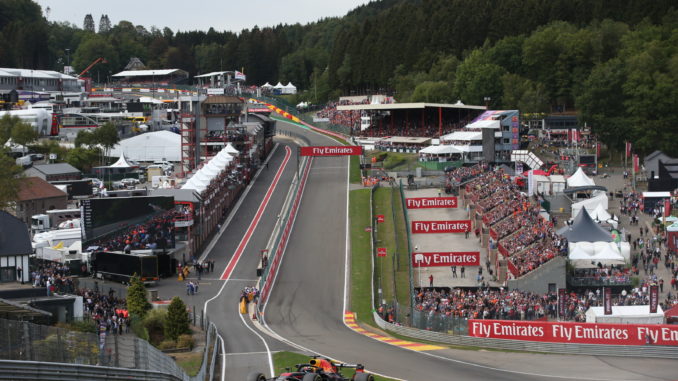 Podcast: Play in new window | Download
Subscribe: Apple Podcasts | RSS
That's the Summer Break all done and we're back to racing this weekend. F1 makes its traditional return to the Belgian countryside for one of our favourite races of the season.
The Belgian Grand Prix can be one of the most unpredictable races on the calendar, from the weather being different in various parts of the circuit to unpredictable tyre wear (anyone remember Sebastian Vettel losing the race thanks to a blowout), but one thing you can predict is that it's usually an exciting way to kick off the 2nd part of the season.
This year, as with most others, there's a lot of speculation about next year's grid and we're still waiting for the first domino to topple to start the chain reaction of driver moves off. Are Mercedes going to keep Valtteri Bottas for another year or are they going to move on and put Esteban Ocon in the car and back on the grid after a year off, or will the French driver get loaned out to another team and force other moves? Needless to say we speculate wildly on more silly season gossip on this week's show.
There's also the usual features with a Who's A Total Shunt, and don't forget about the latest Formula Lee challenge (Belgium in the dry in a RedBull) If you want to join in with prediction, there our league on the official Fantasy F1 game and of course there's our own predictions league running too that you can take part in.
Plus there's the extra show on our Patreon page where you can get an exclusive extra podcast for as little as $1 a month. And if you want your own 3Legs4Wheels t-shirt you can get one from our shop at Teepublic
Enjoy
As always, you can listen here or on Stitcher and iTunes and most other podcast apps too along with Spotify, Acast and TuneIn Radio (which means we now play on Alexa devices)