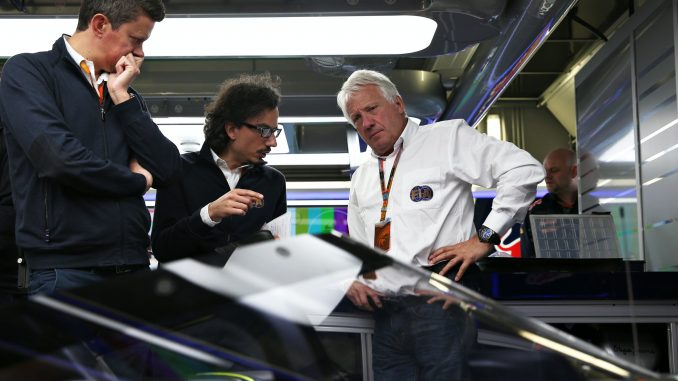 Charlie Whiting has admitted he doesn't expect to see three-car teams introduced in Formula 1.
Mercedes team principal Toto Wolff has been a vocal supporter of the idea, suggesting the third car could be used to create more race seats for young drivers in the sport.
The move would suit the reigning constructors champions, who are struggling to find a spot for Esteban Ocon next season, and could have a similar issue if George Russell wins the F2 title. Having resigned Lewis Hamilton and Valtteri Bottas for next year, Mercedes can't offer a race seat to their young drivers, while other teams are unwilling to help their rivals out. Mercedes also recently released former Manor and Sauber driver Pascal Wehrlein from their program after he lost his spot on the F1 grid last year.
The FIA's Race Director confirmed in an interview with Autosport that he's also a fan of the concept, but doesn't expect it to gain enough support. He believes adding more cars to the grid would lead to more competitive racing, as well as making it easier for drivers to get into F1 on merit rather than needing as much sponsorship and financing. However, he admits the extra staffing for a team to run three cars could be a problem, as well as the logistical issues such as garage capacity in the pitlane.
It's reported Wolff wanted to bring up the subject at this week's Strategy Group meeting, although it wasn't formally included on the agenda. However, there typically hasn't been support from midfield teams for three-car teams, as they don't want to give the frontrunners more opportunities to win.
We discussed the concept of three-car teams during this week's podcast episode, including how it could impact the constructors championship and what it would mean for young drivers.