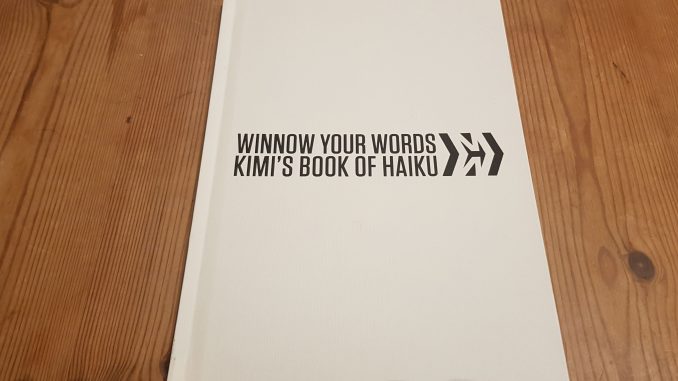 After the promotional copies of Winnow Your Words were all snapped up we didn't think that we'd manage to lay our hands on another one after the one that Lee won and is keeping under lock and key. But we've actually got hold of a copy and in the spirit of the season we're offering it as a prize in the 1st (and possibly only) 3Legs4Wheels Poetry Competition
The book features such gems from the Iceman as:

Phones
Phones always on silent.
I don't like when it rings and
People are calling
And
Normal
If we all feel normal
Then all of my friends are
Also not normal
So how do you win(now) this legendary poetry collection?
All you have to do is compose your own F1 Haiku, it can be about any aspect of Formula 1, teams, drivers, circuits, even the 3Legs4Wheels Podcast if you want. Just as long as it' a 3 line poem with 5 syllables in the 1st line, 7 in the 2nd and 5 in the 3rd.
Something like
Tuesday
Podcast dropped today
And now there's five new stories
Bloody typical
Send your entry by email to [email protected] by Friday the 11th of January and we'll pick the best one over that weekend and announce the winner on the following week's podcast.
Good luck and happy poetry writing!