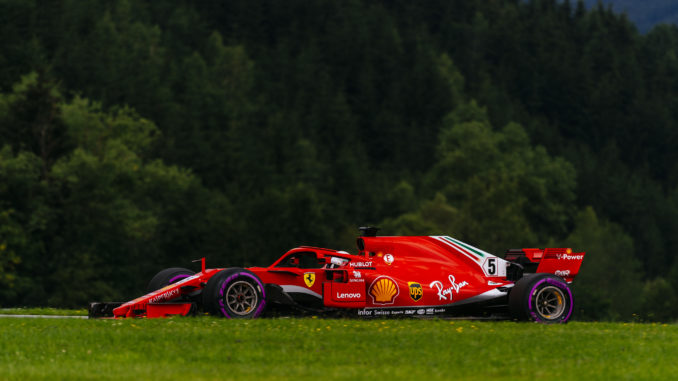 Ferrari will have fewer soft tyres at the Austrian Grand Prix than their front-running rivals, Pirelli have revealed.
The Italian team will have just seven sets of the red-striped tyre for Charles Leclerc and Sebastian Vettel at the Red Bull Ring – Racing Point are the only other team to have gone with so few.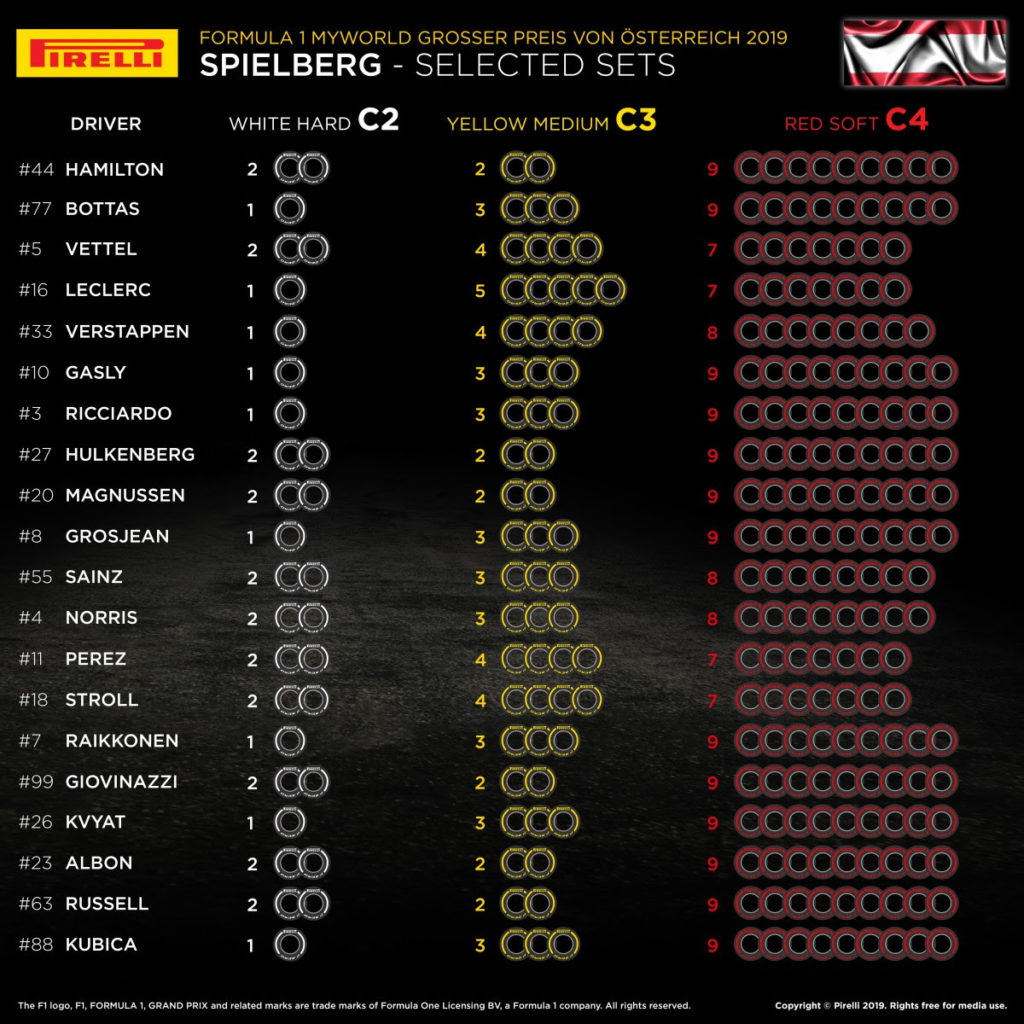 Mercedes and Red Bull's Pierre Gasly will have nine sets of the C4 compound for this race, while Max Verstappen – last year's winner in Spielberg – has one fewer than his teammate. McLaren have also gone with eight sets of softs, while the rest of the grid appear to favour the softest option Pirelli are bringing to this race.
Ferrari's lack of softs means Leclerc will have more mediums than any other driver on the grid, with five sets of C3, while Vettel has one fewer in favour of an additional set of hards.
McLaren and Racing Point are the only teams to give both drivers identical selected sets for the weekend, but Red Bull are the only team to vary the number of softs their two drivers will be bringing.
The compounds for this race are at the middle of Pirelli's range for 2019, with C2 as the hard and C3 as the medium, in additional to the soft C4s.