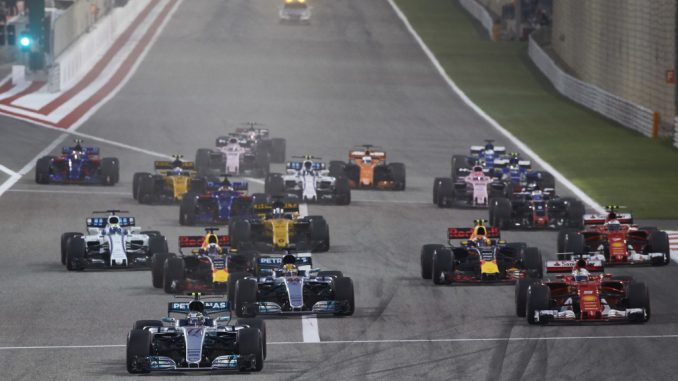 Podcast: Play in new window | Download
Subscribe: Apple Podcasts | RSS
We've got a championship on our hands here! Ferrari's Sebasitan Vettel takes a win in the Bahrain Grand Prix and goes top of the Drivers standings along with putting the team on top of the Constructor's Championship for good measure. And what a race it was, there were overtakes, drama and quality position racing from the front to the back.
This week on the podcast we look back at the Bahrain GP team by team and take a look at all the current news round the F1 paddock. We're a bit late to the party but we've got our thought on Fernando Alonso missing Monaco to race in the Indy 500 and where this leaves McLaren for the rest of the season. There's a bit on Max Verstappen apologising for his comments to the whole of Brazil and a few other things that have caught our eye as well.
Of course there the usual other features as well with the latest update and next challenge for Formula Lee, this week's Who's A Total Shunt Game (thanks to Daniel for sending that in) and the usual mailbag with live comments as well from everyone that joined us on our YouTube channel for this week's live stream.
Thanks to everyone that sent  Tweets, Emails and Facebook posts coming and don't forget there's an extra show that you can get access to by pledging on our Patreon Page too.
Also keep an eye out for the t-shirts that will be going on sale this week
Enjoy!
As always, you can listen here or on Sticher and iTunes and most other podcast apps too along with TuneIn Radio