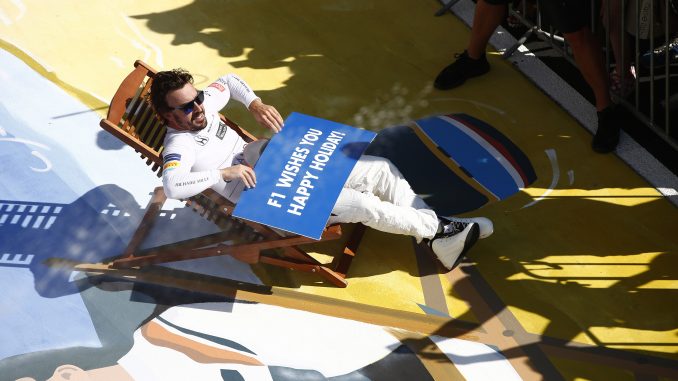 Podcast: Play in new window | Download
Subscribe: Apple Podcasts | RSS
Current thinking at 3Legs towers is that Nico Hulkenberg & K-Mag won't be on each others Xmas card lists after this weekend's "ball-gate" incident and Haas in general don't seem to like the Renault driver either after his coming together with Grosjean in the 1st corner as well!
Other than that, we've got a review of the Hungarian Grand Prix in this week's podcast where team orders determined the top 4 positions with Kimi slotting in to the full on Number 2 role as Vettel's wing-man keeping both Mercedes cars at bay while Seb struggled with a steering wheel issue and Lewis getting the order to pass Bottas to try and make the move on the Ferrari's on the condition that he gave the position back if it didn't work out.
There's a few questions about Max Verstappen's penalty as well for the collision with Danny Ric on lap one as well and a celebration of all that is great about Fernando Alonso after the latest (and happier) deck chair incident by the podium!
We've also got the usual Who's A Total Shunt (never listen to Lee when he's trying to give clues as you'll know less than you did before he started), the latest results of the Ultraflix sponsored Formula Lee Hungary Challenge.
Also we want to make the Summer break shows as full of listener comments and questions as we can, so get in touch with us either by Tweets, Emails or Facebook messages and don't forget there's an extra show that you can get access to by pledging on our Patreon Page too.
Enjoy
As always, you can listen here or on Sticher and iTunes and most other podcast apps too along with TuneIn Radio