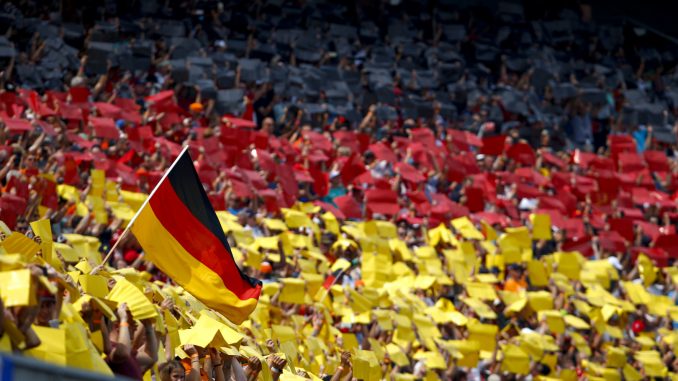 Podcast: Play in new window | Download
Subscribe: Apple Podcasts | RSS
We're getting spoiled this season with some great Grands Prix (I got the right spelling and everything there!) And last weekend's German Grand Prix was no exception. Sebastian Vettel carried on his tradition of not winning at Hockenheim and Lewis Hamilton proved that once again his luck is only at one end of the scale or the other. From his reaction after Saturday's hydraulic failure forcing him to start way done in 14th on the grid to the utter elation when he took the chequered flag on Sunday afternoon, it was one of the most up and down weekends we've seen since his last one!
It's not just the German GP that we talk about on the podcast this week, we also take a look at the situation at Ferrari with the sad new that Sergio Marchionne will not be returning to work after serious medical problems following his shoulder operation earlier this month and of course we wish him well and hope for a recovery. There's also the rumours flying round (including while we were recording the show) that Lawrence Stroll is buying the Force India team. Nothing concrete has come out about that, even though it's Tuesday as I'm writing this.
There's a round up of all the other news and preview of the Hungarian GP this weekend which is the last race before the Summer Break, along with the usual features as well, including the current Formula Lee challenge (Hungary in the wet in a 2006 Renault), another vintage Who's A Total Shunt (Lee is finally reading his tweets!) and more besides. Don't forget about our extra show on our Patreon page where you can get an exclusive extra podcast for as little as $1 a month. And don't forget to check out our range of merch that you can order by clicking the link at the top of the page or here.
Enjoy
As always, you can listen here or on Sticher and iTunes and most other podcast apps too along with Acast and TuneIn Radio (which means we now play on Alexa devices!)