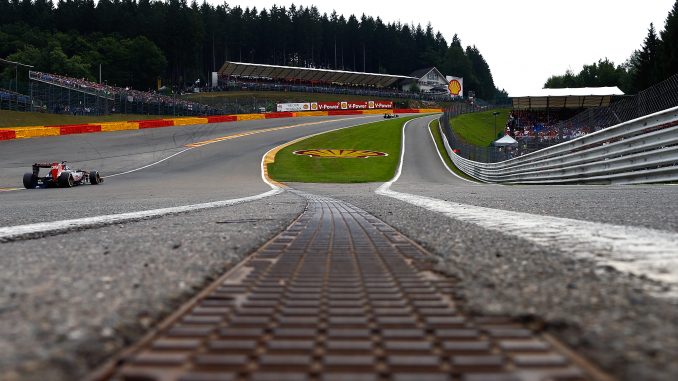 Podcast: Play in new window | Download
Subscribe: Apple Podcasts | RSS
It's been a long summer break (actually it hasn't but it seemed it), but we got through it and F1 is back this weekend with the Belgian Grand Prix. So this week on the podcast we get back to having a race preview of what's got to be one of our favourite races on the calendar The Circuit de Spa-Francorchamps in the Ardennes Forest.
Also this week we've found out that Formula 1 themselves have started their own e-sports competition in conjunction with Codemasters with some very similar rules to a certain Formula Lee competition that we've been running for the last year!
There's all the usual tangents as well and a Who's A Total Shunt that comes down to… well we're not going to spoil it here, so you'll have to listen along with a couple of questions in the mailbag and the usual tangents.
No Dan this week as he was keeping the internet safe and working for us all and towards the end of the show, Paul mentions a motorsport charity that he's had some involvement with and you can find details of here
Keep the Tweets, Emails & Facebook messages coming in  and don't forget there's an extra show that you can get access to by pledging on our Patreon Page too.
Enjoy
As always, you can listen here or on Sticher and iTunes and most other podcast apps too along with TuneIn Radio